'Dating Naked' Host Amy Paffrath Teases Drama Filled Final Episodes Of Season 2 At 2015 MTV VMAs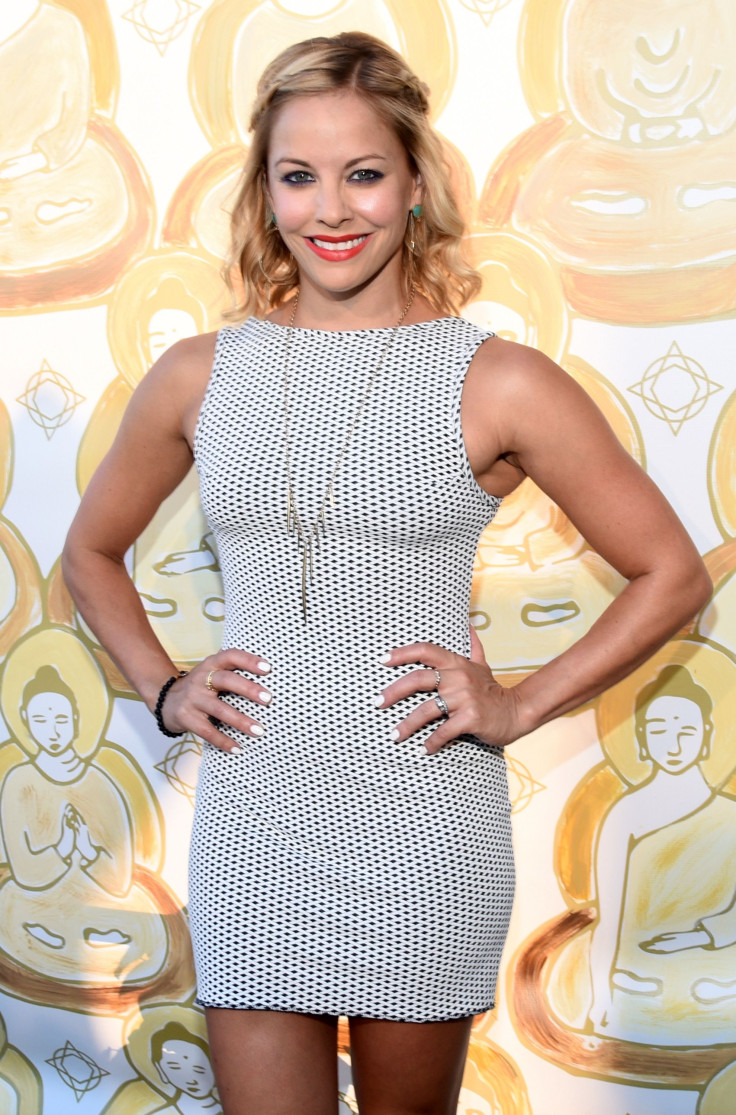 Amy Paffrath, host of "Dating Naked," took to the red carpet at the MTV Video Music Awards in Los Angeles, Sunday night. And of course, the hot topic was host Miley Cyrus. Paffrath spoke to International Business Times reporter Monica Castillo on the red carpet about what she's looking forward to the most from the pop starlet.
"I'm excited to see Miley Cyrus rock the show. We've seen her perform, but this is her really bringing her personality out, she's going to say whatever she wants so I'm expecting it to go crazy," Paffrath said. "She knows how to party so it should be a good time tonight."
The 32-year-old said she was also excited to see Demi Lovato perform. Paffrath said she believes the direction of Lovato's music is really fun.
"I love her songs and I love her because I think she's a great role model for accepting yourself and putting out a positive body image, which is what our show is doing," she said.
Paffrath also said there's going to be a lot going on before Season 2 of "Dating Naked" comes to an end. "We're going to find out what happens with Chris and Kerri, they're both intertwined in so many people, who are they going to choose? I can't spill the beans on that, but there's a lot of drama left," Paffrath said.
Click HERE for information on how to watch the MTV VMAs red carpet, and HERE for the award show live stream. Find a full list of nominees HERE.
Additional reporting by Monica Castillo.
© Copyright IBTimes 2023. All rights reserved.
FOLLOW MORE IBT NEWS ON THE BELOW CHANNELS