David Cassidy Net Worth: 'The Partridge Family' Star Dead At 67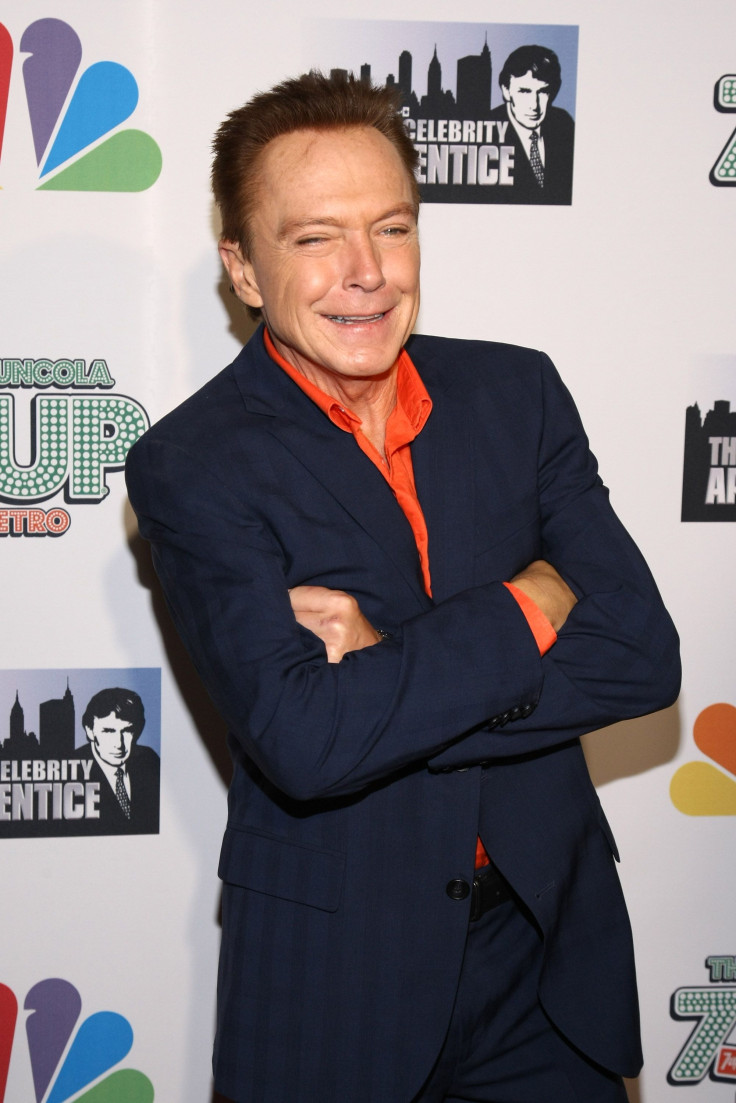 "Partridge Family" star David Cassidy died Tuesday after suffering liver and kidney failure. He was 67 years old.
Confirming Cassidy's death, his publicist JoAnn Geffen said: "David died surrounded by those he loved, with joy in his heart and free from the pain that had gripped him for so long. Thank you for the abundance of love and support you have shown him these many years."
Cassidy rose to fame after starring in ABC's "The Partridge Family." He then ventured into singing and songwriting, having performed the hit song "I Think I Love You" which spent three weeks on top of the Billboard chart.
Cassidy shifted to recording after "The Partridge Family" ended in 1974. However, many of his albums failed to bring him the same successful run he had during his eary-20s.
At the time of his death, Celebrity Net Worth estimated Cassidy's net worth to be $500 thousand. Towards the later part of his career, Cassidy was riddled with financial and legal problems. He also filed for bankruptcy in February 2015. He listed assets and debts of up to $10 million, according to Fox News.
RadarOnline reported in January that Cassidy wrote in court documents that his dire financial situation arose due to health issues that stopped him from going on tours, bad investments and diminishing royalty checks for "The Partridge Family."
Cassidy listed his assets in the documents as his Fort Lauderdale mansion, worth three million dollars, two lots in the Bahamas which he purchased for $387,000 each, a couple cars, some cash, and $94,000 owed in his legal victory against Sony for unpaid royalties from The Partridge Family.His debt included an $855,000 line of credit on his home in Florida, mortgage and various credit card bills.
The Daily Mail reported that Cassidy claimed he performed on a "regular basis in 2016" and did not plan on retiring for the next three years. Cassidy also told the bankruptcy court in January that would pay off creditors in his $200,000 bankruptcy case by continuing to do gigs. However, he announced in February this year—after being diagnosed with dementia— that he would stop touring.
Daily Mail reported that documents put his monthly income in February at $1,300 a month. He was planning to rely on social security of $2,142 when he retired three years later.
Cassidy bought the five-bedroom waterfront house in Fort Lauderdale, Florida, in 2001 for around $1.1 million and spent another $1 million in renovations, expanding to 7,000 square feet.
However, the house was auctioned off in 2015 after he filed for bankruptcy and divorce. Fox News reported at the time that Cassidy owed hundreds of thousands of dollars to various creditors including the large sum of $292,598 to Well Fargo, $21,952 to American Express, and $17,150 to Citibank.
RadarOnline also said that a new payment plan that was in place would help the actor paying off debt for the next 60 months. However, it is not clear how much debt Cassidy was left with at the time of his death.
© Copyright IBTimes 2023. All rights reserved.