David Dao, Doctor Dragged Off United Flight, Earned $234K From Professional Poker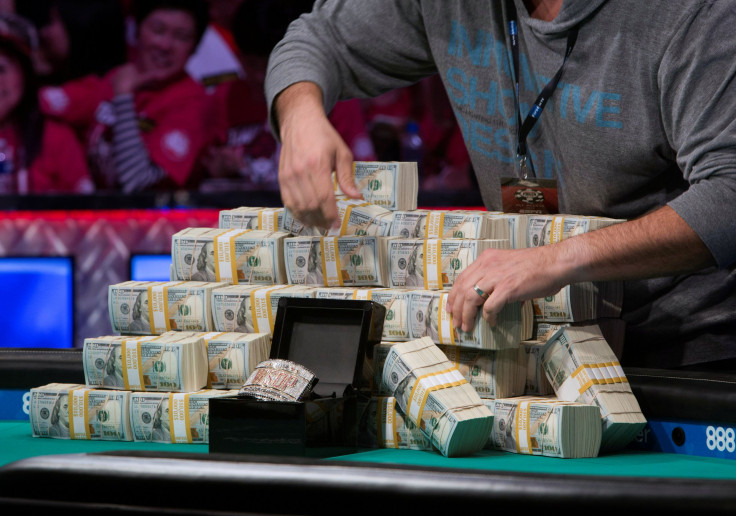 David Dao, the doctor who was violently dragged from a United Airlines plane for refusing to "volunteer" to leave an overbooked flight Sunday, made nearly a quarter of a million dollars on the professional poker circuit, a pursuit he took up after his medical license was suspended in Kentucky.
A profile for a David Dao from Elizabethtown, Kentucky, on the website for the World Series of Poker (WSOP) shows the doctor won $234,664 playing on the professional poker circuit. The bulk of those winnings were won between 2006 and 2010, which included a second place finish in a Mississippi tournament that netted him more than $110,000. Dao also returned to the WSOP circuit in January after a seven year hiatus, winning $1,191 at the same Mississippi casino that was the site of his big win in 2009. TMZ was the first to report on the doctor's poker career.
Read: United Airlines Controversy: Watch Doctor Get Dragged Off Flight Because Of 'Overbook Situation' [VIDEO]
Dao may have had no choice but to embrace poker as a livelihood after an undercover investigation led to his arrest in 2003. He was eventually convicted on drug-related charges, including obtaining drugs by fraud or deceit in 2004, Louisville's Courier-Journal reported. He was put on probation and surrendered his medical license in 2005, but his license was reinstated with conditions in 2015.
Dao has not spoken publicly since the weekend's incident, which has become a public relations nightmare for United Airlines that the company has exacerbated for widely criticized public statements. In their first statement, United apologized for the "overbook situation" but not for the violent removal of a paying passenger. Hours later, United Airlines CEO Oscar Munoz apologized for "having to re-accommodate" Dao.
In an internal memo to employees obtained by ABC News, Munoz said Dao became "more and more disruptive and belligerent" after he was randomly selected for removal from the overbooked flight. But witnesses called doubt on this description.
"If they had just tried some diplomacy, none of this had to take place," passenger John Klaasen told CNN.
© Copyright IBTimes 2023. All rights reserved.
FOLLOW MORE IBT NEWS ON THE BELOW CHANNELS