Daylight Saving Time 2014: Do You Turn Your Clock Back Or Forward For Spring DST And When?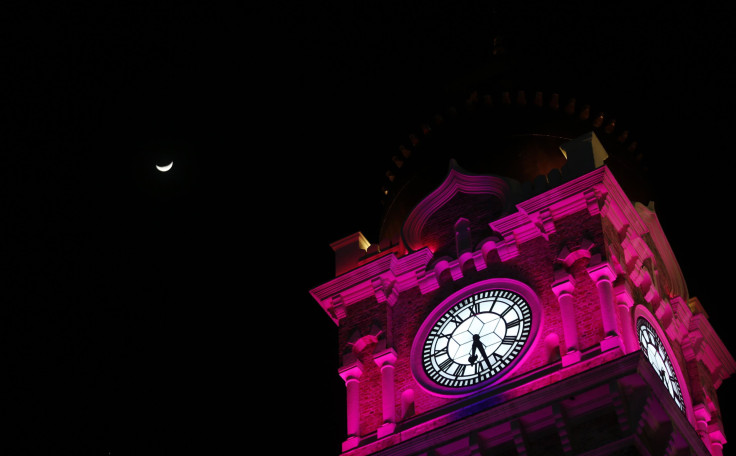 After a brutal winter for much of the U.S., spring will be welcomed with open arms this year on March 20. But there's one event before the vernal equinox that will give a foretaste of spring and help begin to plow the snow from our memories: Daylight Saving Time.
At 2 a.m. on Sunday, March 9, 2014, Daylight Saving Time (also referred to as "Daylight Savings Time") will begin. Nearly all states in the U.S. will follow the "spring forward" routine, and the clock will be moved forward by one hour.
This year, DST will run from March 9 until Nov. 2, when clocks need to be turned back one hour again.
But for now, U.S. residents, aside from those in Arizona, Hawaii, Puerto Rico and the Virgin Islands, will observe the time change, and move their clocks one hour ahead on Sunday at 2 a.m.
Daylight Saving also heralds spring, which will begin Tuesday, March 20, at 12:57 p.m. EDT.
The concept of DST has changed over the past few years since Benjamin Franklin conceived the idea. According to the U.S. Energy Act of 2005, clocks that were previously turned back on the first Sunday of April are now turned back on the second Sunday in March.
While Daylight Saving Time brings longer afternoons, turning clocks ahead to begin the cycle again costs an hour of sleep, so plan ahead.
It should be noted that the federal government does not require some U.S. states and territories to participate in the DST change; Arizona, Hawaii, Puerto Rico and the Virgin Islands will not observe the time change and remain on normal schedule (although the Navajo Indian Reservation in Arizona does observe DST). Overall, only about 75 countries in the world follow Daylight Saving Time each year, according to TimeandDate.com. Others, like Japan, which hasn't observed in more than 60 years, choose to keep clocks unchanged.
National Geographic points out that some localities change their time zone practices. This year, for example, Kentucky and Tennessee have proposals to alter their customary plans for DST.
So don't forget to change your clocks forward one hour at 2 a.m. on Sunday, March 9, 2014. And if you have a smartphone, no need to worry. Many operating systems automatically change the time to reflect the changes if the "set automatically" feature is activated in a phone's settings.
© Copyright IBTimes 2022. All rights reserved.
FOLLOW MORE IBT NEWS ON THE BELOW CHANNELS