'Days Of Our Lives' Spoilers: Abigail Makes It Through Surgery
Her loved ones have been fearing the worst since she was hit by a car, but thankfully, they will receive an update that Abigail has made it through surgery and will hopefully soon be on her way to recovery on the Thursday, Aug. 3 episode of "Days of Our Lives."
Abigail (Marci Miller) was shockingly hit by a car after she tried to protect Chad (Billy Flynn), whom the car was actually headed for on the NBC soap. The incident occurred while he was arguing with Dario (Jordi Villasousa), and trying to figure out exactly why Abigail was planning to leave town with him and join witness protection. She suffered severe internal bleeding as a result of the accident, and Kayla (Mary Beth Evans) was forced to perform a risky surgery to try and save her. Now, she's finished the operation, and things look better for Abigail, but she isn't completely clear and out of danger yet, meaning those close to her will continue keeping vigil and hoping she pulls through.
Read: An Attempt Is Made On Someone's Life On "Days Of Our Lives"
As they all wait however, Chad will be faced with a new crisis. Gabi (Camila Banus) informed him that Abigail's marriage to Dario had been for Green Card purposes, which made him even more confused about why she was willing to abandon their son so she could disappear with Dario. However, Andre (Thaao Penghlis) then told him the rest of the story.
Chad now knows that Abigail was planning to leave because Dario blackmailed her with a photo that appeared to show Chad murdering Deimos (Vincent Irizarry). Chad was dumbfounded by the revelation because he doesn't remember killing anyone. While he appreciates the incriminating photo has since been deleted, he also now feels guilty because he believes he committed the crime, but his best friend, Sonny (Freddie Smith) is sitting in jail as the accused party. As he waits for word on Abigail, Chad will be torn over whether or not he should go to the police and confess.
Read: 6 Moments You Missed On "Days Of Our Lives," "Young And The Restless," And "Bold And The Beautiful" Last Week
Chad will feel the right thing to do is go and get Sonny out of jail, though Andre will tell him that his focus right now needs to be on Abigail, because despite the couple's divorce and their seemingly moving on with Dario and Gabi, it is clear to everyone that they do still love one another. Chad will finally admit it's true, now that he knows it's obvious Abigail still cared so deeply for him, because of the lengths she had gone to in order to protect him. She not only was willing to give up her entire life in Salem, but has now proven she would give her actual life for him as well, and he can't hide the truth. However, he won't know if he'll be given the chance to tell her that now, as he waits for word about whether she'll make it.
"Days of Our Lives" airs weekdays on NBC.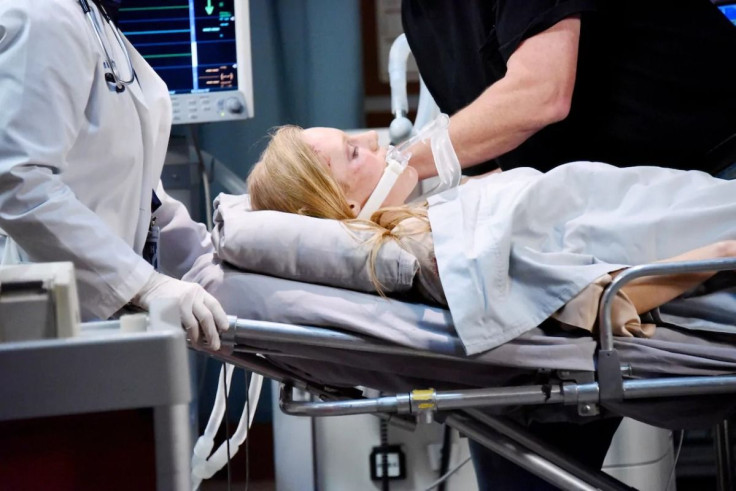 © Copyright IBTimes 2023. All rights reserved.