DCG Slams Gemini's Winklevoss After Ouster Call, Says Allegations 'Desperate And Unconstructive Publicity Stunt'
KEY POINTS
Cameron Winklevoss is back attacking Barry Silbert again
Last week, Winklevoss blasted Silbert and gave him an ultimatum to settle what Genesis owed to Gemini customers
Gemini's founder also alleged that Genesis and DCG 'defrauded' some 340,000 Earn users
The troubled crypto empire Digital Currency Group (DCG) has slammed Gemini co-founder Cameron Winklevoss after the latter penned an open letter calling for the ouster of DCG's CEO Barry Silbert.
Last week, the world learned about the issue between the crypto exchange Gemini and DCG, a venture capital company centered on the digital currency market, when Winklevoss penned an open letter to Silbert and shared it on Twitter.
After a heated exchange online and after several news outlets picked up the story, Winklevoss got everybody's attention, which triggered online sleuths and regulators to look at his allegations.
Winklevoss is back with his controversial open letter addressed to the Board of Directors at DCG, calling for Silbert's ouster. The Gemini co-founder alleged that DCG and its affiliate Genesis had "defrauded" some 340,000 Earn users.
Winklevoss asked the Board of DCG for the removal of Silbert, saying, "there is no path forward as long as Barry Silbert remains CEO of DCG. He has proven himself unfit to run DCG and is unwilling and unable to find a resolution with creditors that is both fair and reasonable. As a result, Gemini, acting on behalf of 340,000 Earn users, requests that the Board remove Barry Silbert as CEO, effective immediately, and install a new CEO, who will right the wrongs that occurred under Barry's watch."
In the letter, Winklevoss also mentioned that "Genesis lenders, including Earn users, have been seriously harmed and deserve a resolution for the recovery of their assets. I am confident that with new management at DCG, we can all work together to achieve a positive, out-of-court solution that will provide a win-win outcome for all, including DCG shareholders."
DCG slammed the Gemini founder's online move as a "desperate and unconstructive publicity stunt." It said it is looking into legal remedies regarding Winklevoss' "defamatory attacks."
"This is another desperate and unconstructive publicity stunt from Cameron to deflect blame from himself and Gemini, who are solely responsible for operating Gemini Earn and marketing the program to its customers," the official Twitter account of DCG stated.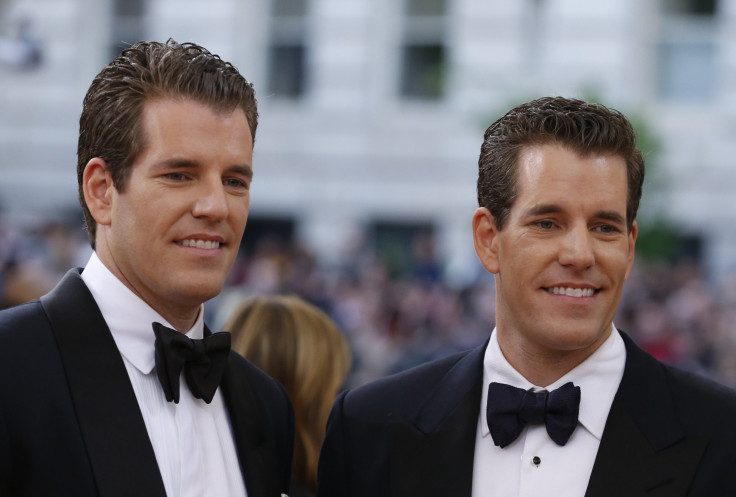 "We are preserving all legal remedies in response to these malicious, fake, and defamatory attacks," the account further said, adding that "DCG will continue to engage in productive dialogue with Genesis and its creditors with the goal of arriving at a solution that works for all parties."
© Copyright IBTimes 2023. All rights reserved.