SEC Slaps Charges Against Genesis, Gemini Over Offer, Sale Of Unregistered Securities
KEY POINTS
Genesis agreed with Gemini in December 2020 to offer the latter's customers a chance to loan their crypto assets to Genesis
In February 2021, Gemini and Genesis offered its retail investors the Gemini Earn Program
In November 2022, Genesis said it would not allow Gemini Earn investors to withdraw their assets
The U.S. Securities and Exchange Commission (SEC) has filed charges against crypto trading desk Genesis and regulated crypto exchange platform Gemini for allegedly offering and selling unregistered products and securities through the Gemini Earn Program.
Financial regulators in the U.S., particularly the SEC, are currently very active in looking into various crypto businesses, following the spectacular collapse of crypto empires Terra and FTX last year.
While the U.S. prosecutors already nabbed Sam Bankman-Fried, the founder and former CEO of FTX, and struck a deal with his inner circle, it filed charges against two major crypto industry players Gemini and Genesis amid the online fiasco currently happening between Gemini and Genesis' parent company Digital Currency Group (DCG).
"Today we charged Genesis Global Capital, LLC and Gemini Trust Company, LLC for the unregistered offer and sale of securities to retail investors through the Gemini Earn crypto asset lending program," SEC said Thursday via its official Twitter account.
The program, according to the SEC, allowed Genesis and Gemini to "raise billions of dollars worth of crypto assets from hundreds of thousands of investors."
The regulator said in December 2020, Genesis agreed with Gemini to offer the latter's customers and investors in the U.S. an opportunity to loan their crypto assets to Genesis with the trading desk returning the loaned amount with interest.
In February 2021, Gemini and Genesis offered its retail investors the Gemini Earn Program where Gemini acted as facilitator of the transaction and Gemini Earn investors tendered their crypto assets to Genesis.
In its recent statement, the SEC alleged Gemini charged as much as 4.29% as an agent fee for the returns Genesis paid to the investors of Gemini Earn.
Genesis said in November 2022 it would not allow Gemini Earn investors to withdraw their assets since it lacked "sufficient liquid assets to meet withdrawal requests."
The financial regulator alleged the program "constitutes an offer and sale of securities under applicable law and should have been registered with the Commission."
SEC Chair Gary Gensler noted in a press release that "Genesis and Gemini offered unregistered securities to the public, bypassing disclosure requirements designed to protect investors."
Gensler added, "Today's charges build on previous actions to make clear to the marketplace and the investing public that crypto lending platforms and other intermediaries need to comply with our time-tested securities laws. Doing so best protects investors. It promotes trust in markets. It's not optional. It's the law."
Gemini and Genesis' parent company DCG have been a staple on Twitter over the past days after one of the founders of Gemini, Cameron Winklevoss, penned an open letter to DCG CEO Barry Silbert, giving him an ultimatum to pay up what Genesis owed to Gemini's investors.
Earlier this week, Winklevoss called for the ouster of Silbert in another open letter he shared on Twitter.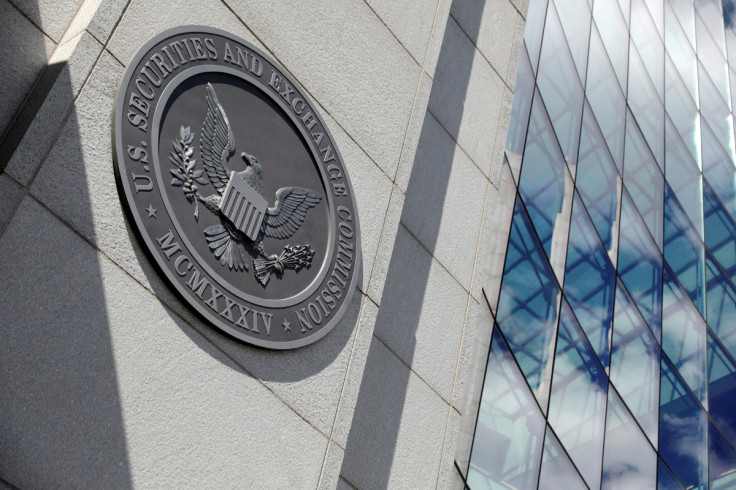 © Copyright IBTimes 2023. All rights reserved.