Deadly Heartland Virus Confirmed In Illinois Lone Star Ticks
KEY POINTS
The pathogen was found in two Illinois counties almost 439 km apart
Heartland virus is an emerging zoonotic pathogen
The symptoms of tick-borne illnesses are quite similar to several other diseases, which often leads to misdiagnosis
An emerging deadly pathogen was found in Lone Star ticks in two Illinois counties almost 439 km apart, one year after two cases of human infection were reported. This indicated a widespread distribution of the virus in Illinois.
Heartland virus is an emerging zoonotic pathogen that belongs to the Bunyaviridae family of viruses.
The experts at the University of Illinois are alerting physicians and public health officials throughout Illinois about a fairly new pathogen that could be dangerous. They urged the public to take concrete steps to reduce tick bites and encounters.
Two years ago, a Kankakee County resident, who went camping on private property, was hospitalized after suffering several tick bites. A couple of months later, a Williamson County resident, who also noticed tick bites after camping, was hospitalized with symptoms which included fever, diarrhea, headache, fatigue, nausea and decreased appetite.
Upon testing clinical samples from both these patients, the Centers for Diseases Control and Prevention (CDC) reported they both tested positive for the Heartland virus which was spread by ticks. Both of them recovered eventually.
The symptoms of tick-borne illnesses are quite similar to several other diseases and, in most cases, they get misdiagnosed.
"Heartland virus won't show up on a standard diagnostic panel for tick-borne bacterial diseases. And with COVID-19 on the collective mind, a tick-borne viral infection could be overlooked, especially in cases where a tick bite was missed," Illinois News Bureau quoted the study's lead researcher Holly Tuten, a vector ecologist at the Prairie Research Institute at the University of Illinois at Urbana-Champaign.
The CDC said there were no vaccines or drugs yet to prevent or treat an infection with the Heartland virus. Most infected individuals require hospitalizations and few people have died.
To find out the source of viral infections, health officials in each county interviewed the infected people to learn where they got the tick bites from, which let the researchers determine whether ticks in those areas carried the virus.
Tuten said Lone Star ticks can be very aggressive and added she has seen them run across a forest floor.
Her research team collected ticks in the locales and shipped the samples to the CDC Arboviral Diseases Branch in Fort Collins, Colorado, for testing. They found a single batch of male Lone Star ticks from each county tested positive for the Heartland virus.
The detection of Heartland virus in these ticks a year after human infection indicated the parasites might have overwintered in the area.
"Infected Lone Star ticks had been found as far north as Missouri, so we expected to find the infections in ticks from Williamson County in the southern part of Illinois. But finding so many Lone Star ticks in Kankakee County, including some with the virus, really surprised us," Illinois News Bureau quoted Tuten.
Here are some precautionary measures you can take to prevent tick bites:
Refrain from going to tick-infested areas
Wear protective clothing that is light-colored while going camping
Tuck pants into socks
Use chemical repellents containing Picardin, DEET or permethrin
​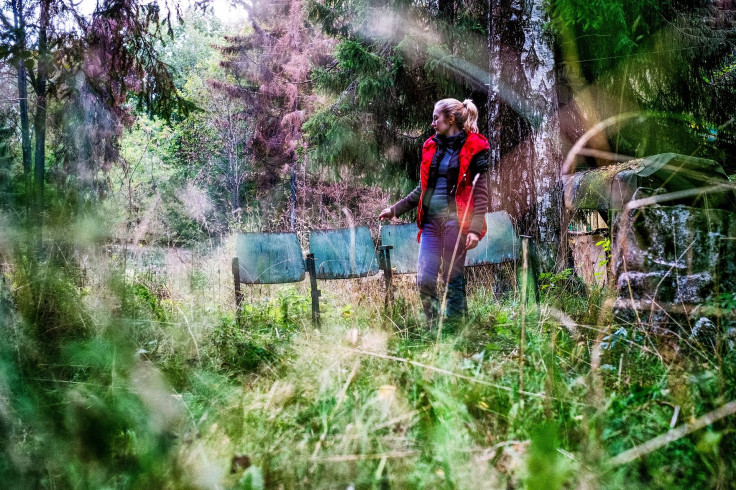 © Copyright IBTimes 2023. All rights reserved.