Deadly Outbreak Of 'Uncommon Infection' Linked To Aromatherapy Sprays Sold At Walmart: Study
KEY POINTS
The CDC confirmed four cases from different states, two of which resulted in death
The bacterium was identified in the aromatherapy spray in the Georgia patient's home
Walmart issued a recall affecting 3,900 bottles of the product
The Centers for Disease Control and Prevention (CDC) has detailed the outbreak of an uncommon infection that caused the death of two people. After a tedious search, the agency identified its source as an aromatherapy spray sold at Walmart.
Melioidosis is an "uncommon infection" caused by the bacterium Burkholderia pseudomallei, according to authors of a new paper detailing the outbreak. In the U.S., most cases of melioidosis are among people who traveled to places where the infection is common.
In 2021, the CDC confirmed four cases of melioidosis in Georgia, Minnesota, Kansas and Texas. Two of the cases were children while two were adults.
Unfortunately, the 5-year-old boy from Georgia, who arrived at the emergency room presenting symptoms such as weakness, vomiting and sore throat, passed away. The 53-year-old woman from Kansas also died after having breathing problems and experiencing a septic shock.
The two other patients, a 4-year-old-girl in Texas and a 53-year-old male from Minnesota, survived but were left with lingering issues. The young girl required the use of a wheelchair and was "non-verbal" even after hospitalization, while the man had an "altered mental status."
Whole-genome sequencing revealed that the strains that affected the patients were "closely matched," suggesting a common source. The patients did not have a recent history of travel, so experts suspected that an imported product may have been involved in the illnesses.
The search for the source of the illnesses, however, was not easy. There were three cases when the CDC issued the health alert in June 2021. At the time, one death had been reported and the source hadn't been identified. The identification and subsequent recall happened later in the year.
"It really was a fishing expedition because we didn't have any early clues to guide us in any direction," Jennifer McQuiston, a CDC epidemiologist, told CNN in 2021. "The teams really looked at personal care products, lotions, soaps, food items, vitamins — things they might have been exposed to."
The CDC scoured the patients' homes and eventually identified B. pseudomallei in "Better Homes and Gardens-branded- Essential Oil Infused Aromatherapy Room Spray with Gemstone," which was sold at Walmart, in the home of the patient from Georgia. Additional testing found that the strain in the bottle matched the strain in the patients, confirming the link to the illnesses.
"These cases were caused by the same strain of B. pseudomallei that was linked to an aromatherapy spray product imported from a melioidosis-endemic area," the authors of the paper wrote.
Walmart's recall affected 3,900 bottles of the product in six different scents.
In the U.S., there are about a dozen cases of melioidosis each year, according to the CDC. As mentioned, these cases are typically among those who have a history of travel.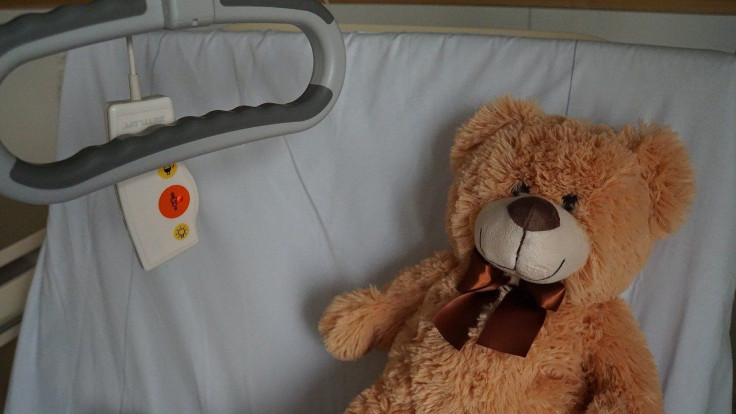 © Copyright IBTimes 2023. All rights reserved.