Death By Selfie: 8 Die As Unbalanced Boat Sinks In The Philippines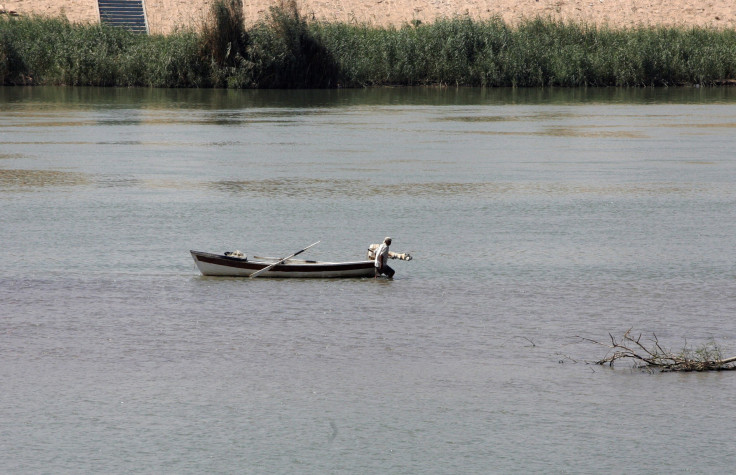 Eight people died Sunday afternoon after their boat capsized when they were clicking selfies at a fishery in Binangonan, an urban municipality in the province of Rizal, Philippines.
According to a report in GMA News and Public Affairs, the boat overturned at a part of Laguna Lake near Binangonan when passengers on it rushed to one side to click their picture. Reports state that the boat overturned because it only had one outrigger or katig.
Noli Celestro from the Binangonan Provincial Disaster Risk Reduction and Management Office spoke to GMA News and explained the incident saying that all the passengers went to one side of the boat to click the picture where there was no outrigger. An outrigger is a beam or framework projecting over or from a boat's side.
The local report identified the victims as Neymaret Mendoza, Malou Gimena, Marilou Barbo Papa, Frederick Orteza, Weldie Pareno, Roleno Pareno. The fatalities also included six-year-old Sean Wilfred Orteza and two-year-old Jajannah Jensom Parseno.
Out of all the 13 passengers on the boat, five managed to survive. They were identified as Grace Parena, Merlita Hominez, Gerson Decreto, 10-year-old Joash Pareno, and seven-year-old Maxine Orteza.
Reports suggest that some of the victims were unable to swim back up to the surface or push heavy fiberglass boat out of the way because they were trapped between the boat and mire of the fishery. Investigator also revealed that none of the victims wore a life vest.
Reports say the victims could charge the operator of the boat for lack of forethought, however, all victims signed an affidavit stating that they could not sue the operator in case of an accident. Explaining the incident, Celestro explained to GMA News how the boat operator might have neglected security measures. He also clarified that there were no life vests that would have been required to "travel on water". Binangonan Police clarified to the local police that the survivors of the accident were well acquainted with the operator.
A similar incident took place in July 2017 in India when during a Facebook live stream, a group of eleven young men could be seen losing the balance of their boat and falling in the water, Daily Mail reported. According to the police the men, all in their early 20's were so engrossed live streaming that they did not realize that their boat capsized as they had all come to one corner of the boat. The incident took place in the middle of the Vena dam near Nagpur in the Indian state of Maharashtra. The fatalities were identified as Harshal Adamne, his brother Chetan Adamne. Govardhan Thote, Rahul Walode, Ram Shivarkar, Maqsood Sheikh and Abdul Sayeed, all from Nagpur city.
© Copyright IBTimes 2022. All rights reserved.
FOLLOW MORE IBT NEWS ON THE BELOW CHANNELS