'Death Stranding' Will No Longer Be A PlayStation 4 Exclusive In 2020
Hideo Kojima's upcoming PlayStation 4 title "Death Stranding" is migrating beyond consoles come next year. In a recent tweet from Kojima's development studio Kojima Productions, the team confirmed that "Death Stranding" would be coming to PC in summer 2020.
"Thanks to all of you who have been supporting #DEATHSTRANDING!DEATH STRANDING release on PS4 is November 8, 2019!! Furthermore, KOJIMA PRODUCTIONS is happy to announce that DEATH STRANDING will be coming to PC in early summer of 2020!!#kojimaproductions #deathstrandingpc," read the tweet.
This news doesn't come as a complete surprise as Kojima's previous title "Metal Gear Solid V: The Phantom Pain" was also made available on PC as a Steam title. However, there is no concrete release date in the works just yet as both Kojima Productions and the game's press release simply stated "Summer 2020" as the game's impending release date.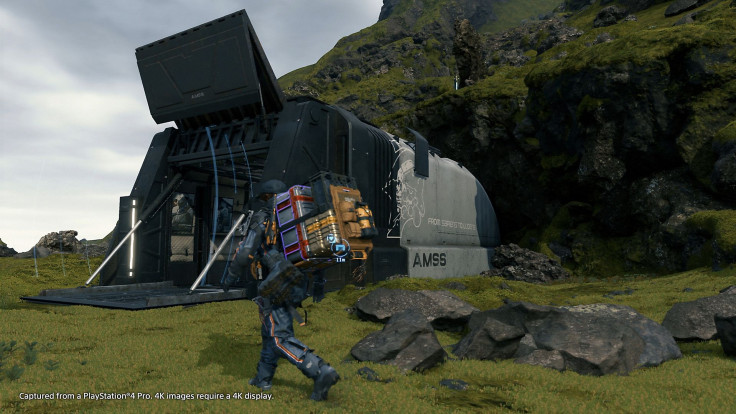 Interestingly, Sony Interactive Entertainment will not be publishing the title when it debuts on PC. Instead, 505 Games is handling publishing duties.
"We are extremely excited and honored to be working with the supremely talented team at Kojima Productions and to bring 'Death Stranding' to PC gamers around the world," said 505 Games co-founder and CEO Raffi Galante. "Death Stranding will take gamers through a completely original experience that will delight PC gamers everywhere."
"Death Stranding" is the first title from Hideo Kojima's independent studio Kojima Productions and the PlayStation 4 version is set to arrive on Nov. 8th. It follows a man named Sam Porter Bridges (Norman Reedus) as he treks across the fragmented United States to reunite and reconnect the individuals living scattered throughout the formerly-great country.
Armed with an infant in what appears to be an artificial womb (the BB Pod), he must face off against supernatural creatures known as "BTs" as he makes a cross-country trip with nothing but a few supplies he has at his disposal as a member of the BRIDGES task force.
"Death Stranding" has the potential to be an extremely intriguing game when it releases, so seeing it on an additional platform is good news for its reach. Hopefully, a release date is in the cards for the PC version soon.
© Copyright IBTimes 2023. All rights reserved.