Delta Raises The Bar – And Its Wages – Again!
Epic profit-sharing proves CEO Ed Bastian's continued commitment to rewarding employees.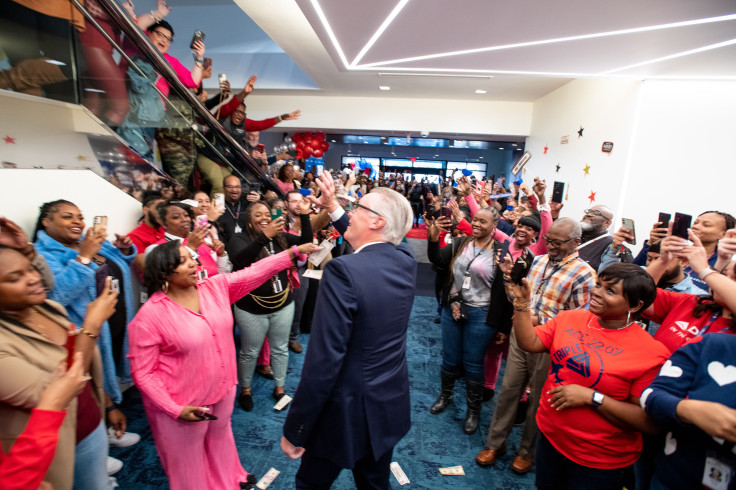 As we said in our Empowerment feature last month when we honored Ed Bastian for a third year in a row, although he may not have founded Delta Air Lines, Ed Bastian brought it back to life with integrity and the utmost respect for his employees and his customers, and empowerment was central to all of that.
"At Delta, we often say that 'no one person is an airline.' That's because running an airline is the ultimate team sport," says Ed Bastian, CEO of Delta Air Lines. "We are all empowered to make the right choices, guided by our core values, to deliver outstanding service to our customers around the globe."
One of the most powerful empowering practices for Delta is its profit sharing. That's why last year Delta paid out more than $100 million to its people through a special profit-sharing payment to celebrate a profitable second half of 2021, even though the company was just barely recovering from the existential challenges that the pandemic had brought to the travel industry the previous two years.
And this year, in spite of continuing struggles, Delta upped the ante even more with multiple pay raises and a return to a no-holds-barred profit-sharing event where the company pulled out all the stops both financially and fun-wise.
Delta's CEO and master of ceremonies was kind enough to take a few moments to share these exclusive thoughts with IBT's Social Capital team. Thanks Ed!
Chris Benguhe: You gave your employees two impressive pay raises this year and a profit-sharing pool that, as you state, amounts to more than all your competitors combined. With all the challenges the airline industry is still experiencing, why go to all those great lengths, and how did you come up with the amounts?
Ed Bastian: Chris and RaeAnne, it's good to reconnect with you.
People want to work for great companies, and I take great pride in giving our employees every reason--whether that's industry-leading profit sharing or special travel benefits to go out and see the world--to choose us for their careers.
It's hard to believe that we are only a few weeks into 2023 given all that the Delta team has already accomplished so far this year. From the launch of free Wi-Fi to receiving a number of national recognitions and accolades, this is a team that is soaring to new heights this year and it's only February.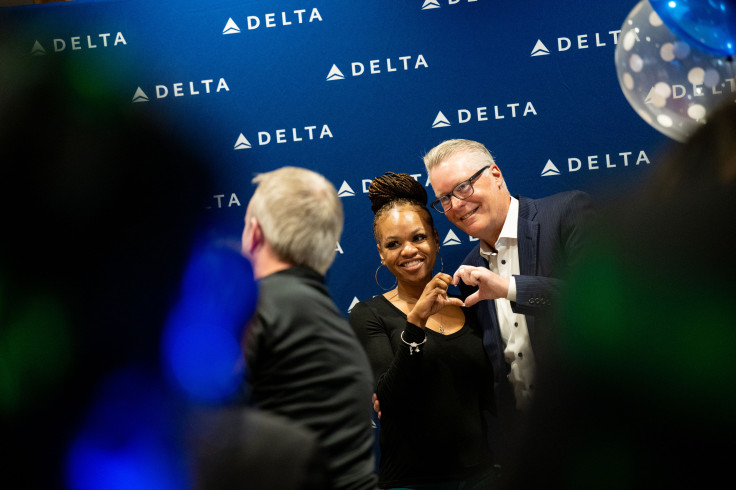 This Valentine's Day, the world's greatest team received more than $550 million in profit sharing--a true testament to their hard work and dedication. Nobody deserves to share in our success more than the 90,000 Delta people who make it happen every single day.
And we aren't stopping there. In addition to our profit-sharing celebrations and payments, we're continuing to reinvest in them by implementing a 5% pay increase this spring. It's our way to say thank you for the world-class care they provide customers and one another as travel demand booms following the end of the pandemic.
Chris: You always have a lot of ground-level interaction with your employees. Were there any reactions that you experienced to the profit sharing that really moved you?
Ed: I always spend Valentine's Day with my Delta colleagues celebrating their incredible work. This year was particularly memorable because it was our first significant profit-sharing paying since the pandemic, so there was no shortage of hugs, laughter or selfies.
One moment that really stands out was during a visit with our Reservations team. One of our specialists, Sefa, shared an incredible portrait he had drawn of me and then entered into a Black History Month showcase for their department. That was a touching moment and yet another reminder that our team members have endless talents that they bring to Delta every day.
I was also honored that two of our flight attendants, Jill and Serena, asked me to present them with their anniversary pins during a visit to the airport. At Delta, we always celebrate each other's successes, including years of service with the company.
Chris: Can you share a few details with us about how Delta is celebrating this across the country with some of the groups?
Ed: Every year we like to celebrate in a big and meaningful way. This year, we marked the occasion by debuting a special project that was years in the making.
The Delta team has persevered through several unimaginable crises in recent history, from the 9/11 terror attacks to the financial meltdown of 2008 to, most recently, the Covid-19 pandemic. And not only did they make it out each time, they helped us emerge stronger and better than ever before.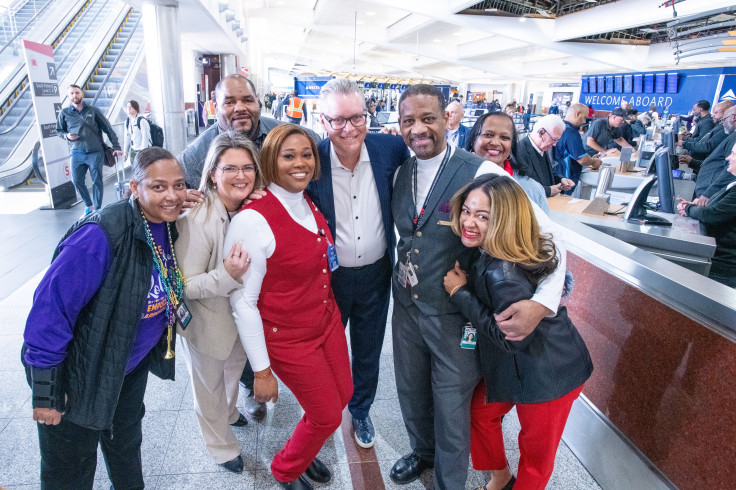 We wanted to tell that story. And we decided there was no better way than to create a documentary highlighting their stories of resilience and strength. That's how "The Steepest Climb: How Delta Air Lines Navigated the Global Pandemic" was born. It's a feature-length film, produced and directed by award-winning documentarian Josh Seftel, that highlights the behind-the-scenes response to the pandemic with heartfelt testimonials from our pilots, flight attendants, mechanics, Reservation specialists and gate agents. We even had some special SkyMiles members help tell the story from their perspective.
We hosted a series of movie premier parties throughout the week full of popcorn, candy, laughter and tears as we reminisced on how we got through the difficult times together. We also have thousands of new members of our team who watched and learned more about what their colleagues have been through and the power in our collective strength despite adversity. This film will be an education for future generations of Delta employees and, really, to the whole world. I look forward to sharing it with you all very soon.
Chris: From a Social Capital perspective, how do you sell this to your board of directors?
Ed: We have the very best board of directors, and they understand that sharing our success with our people is core to our values. We are at heart a people-focused company, and our frontline employees are building customer loyalty every day, which powers our ability to be profitable. While the payout can sometimes be staggering--for example, we paid out $1.6 billion in 2019, just prior to the pandemic--it is an enormously effective tool for aligning our people across every level of the company.
So, it's not just the right thing to do, it's also great for our business. And our board fully supports it.
© Copyright IBTimes 2023. All rights reserved.