Demi Moore Out, Sarah Jessica Parker In: SJP Will Play Gloria Steinem in 'Lovelace.' Really.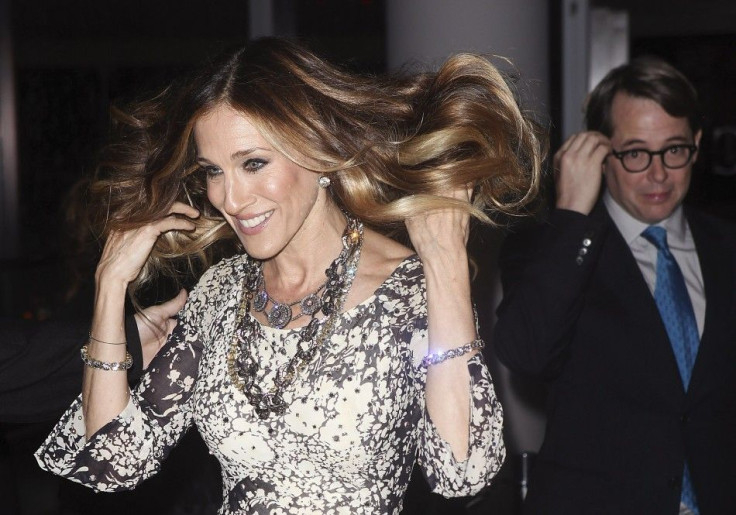 When life gives you whip-its, make lemonade!
Lovelace producers may have thought they couldn't have done a better job of miscasting the role of Gloria Steinem than when they tapped Demi Moore to play the iconic equal rights advocate.
Alas, they've outdone themselves: After Moore's recent substance abuse/nervous breakdown problems forced her to bow out of the Linda Lovelace biopic, Sarah Jessica Parker kindly stepped in to assure the role would be properly butchered.
Lovelace filmmakers Rob Epstein and Jeffrey Friedman told Entertainment Weekly about the hasty replacement Friday, just three days after Moore dropped out.
The Charlie's Angels actress was taken to the hospital via ambulance Monday night, after suffering a bad reaction to what appears to be an assortment of age-inappropriate drugs, including nitrous oxide (aka whip-its) and something like incense, according to an identified witness speaking to a 911 dispatcher.
Moore's rep had previously cited the cause of her hospitalization as exhaustion -- the favorite catch-all euphemism of publicists desiring to whitewash their clients' self-destructive behavior.
Moore has had a famously difficult year, having split from her husband Ashton Kutcher in November. Earlier in the fall, a woman by the name of Sara Leal claimed to have had an extramarital tryst with Kutcher the weekend of his six-year wedding anniversary.
While Demi tried to maintain a brave face while the couple attempted to save their doomed union, she became noticeably thinner, appearing solo and nearly emaciated at the premiere of Margin Call in October.
Indeed, it seems as though Moore's troubles may in fact be even more serious than they previously appeared.
But the show will go on. The biopic of the Deep Throat legend -- played by Amanda Seyfried -- has already begun production, and Parker is set to begin filming on Monday.
© Copyright IBTimes 2023. All rights reserved.