Demi Moore Tweets: I'm Still @Mrskutcher. Deal With It.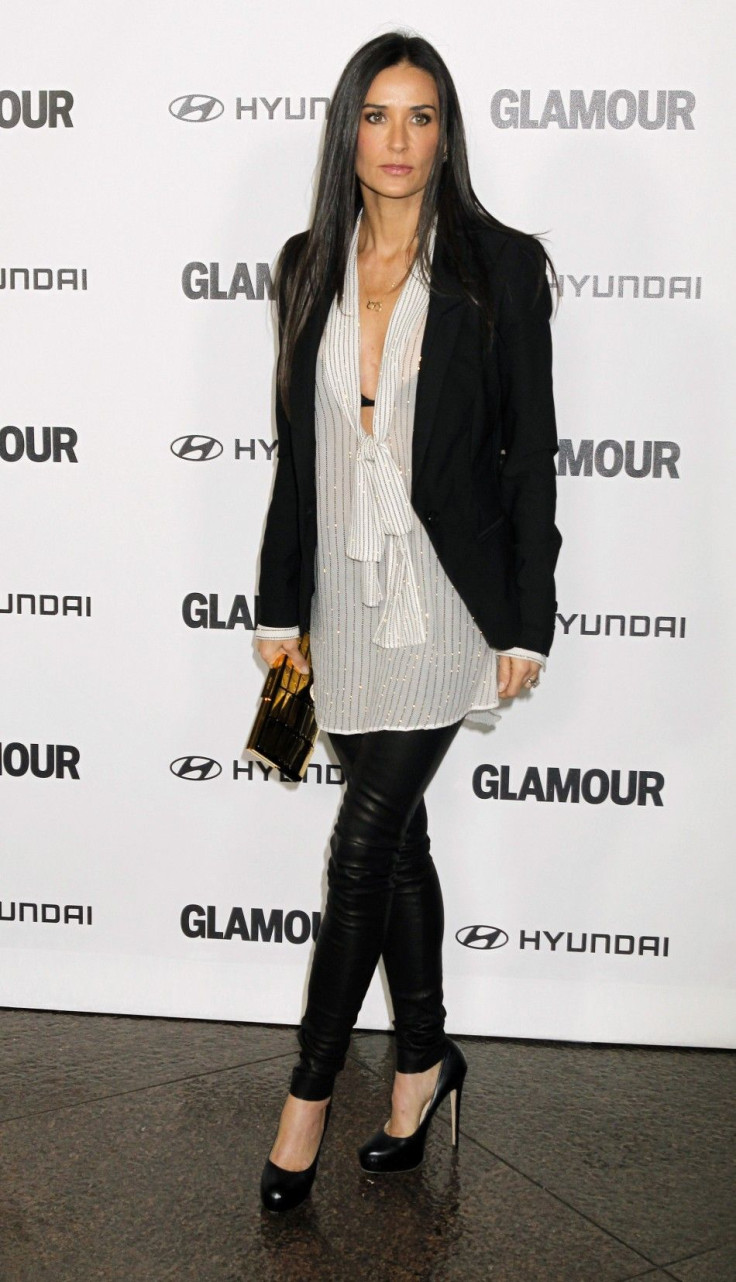 Demi Moore made a rare, transparent statement on Twitter Wednesday, directly addressing the peanut gallery chatter about what will come of her Twitter handle -- @mrskutcher -- now that she's single again.
The 49-year old actress announced she was ending her six-year marriage to Ashton Kutcher in November, amid persistent rumors of infidelity. Almost immediately, @mrskutcher was inundated with tweet mentions about her shortsighted handle choice.
But Demi isn't too concerned about such a trivial detail, and she doesn't think we should be, either.
Changing my twitter name isn't a top priority right now, @mrskutcher tweeted early Wednesday morning. Sorry it bothers so many of u. should I not tweet until I do? does it really matter [sic]?
Previously, Moore had shown a preference for cryptic messages on Twitter - she has not explicitly addressed her relationship to Ashton since this September, when party girl Sara Leal first claimed she slept with Kutcher in a San Diego hotel suite on the weekend of Ashton and Demi's wedding anniversary.
Much was made about Demi's Twitter posts during that time: First she tweeted an eerie photo of herself with her eyes closed, accompanied by the message: I see through you. Later in September, Moore waxed philosophical with a quote from Epictetus: When we are offended at any man's fault, turn to yourself & study your own failings. Then you will forget your anger.
On Thanksgiving, after the split was official, Moore tweeted a holiday message that some felt might have been a dig at her estranged husband: Why do we have only 1 day for giving thanks? Is that why so many people feel unappreciated? Make this 1 of 365 days of Thanksgiving!
This time around, Moore isn't leaving anything up to interpretation. Perhaps the direct approach is the best approach, and will finally silence the inane chatter about the wisdom of holding on to @mrskutcher.
Because really, who would waste their time worrying about a stranger's Twitter handle? Or bother to come up with a list of suggestions for changing said handle, should said stranger ever want to do that in the future? Certainly not us.
© Copyright IBTimes 2023. All rights reserved.