Democratic Debate Drinking Game: Best Rules For Tonight's PBS Showdown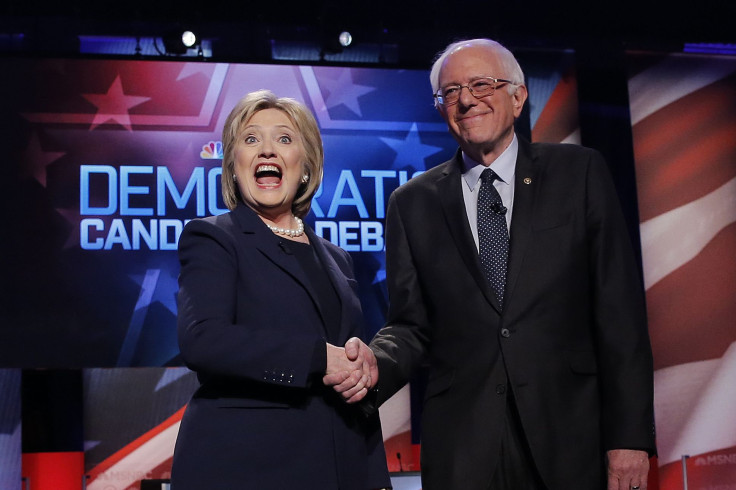 Democratic presidential candidates former Secretary of State Hillary Clinton and Vermont Sen. Bernie Sanders are slated to square off in another one-on-one debate Thursday night in Milwaukee, less than two months before the state's primary and just two days after the primary vote in New Hampshire. The PBS-sponsored event promises to be fierce as ever as Sanders closes in on Clinton's lead in the Dairy State and nationally for the Democratic presidential nomination.
A Reuters/Ipsos poll shows Clinton's national lead over Sanders has dwindled to just 3 points – 48 percent to 45 percent. The poll, which surveyed 512 Democratic voters from Feb. 2-5, has a credibility interval of 5 percentage points. Clinton beat Sanders narrowly last week in the Iowa caucus, the nation's first nomination contest ahead of the November presidential election, but she lost to him in New Hampshire.
Sanders has also skimmed Clinton's 9-point lead in Wisconsin to just 2 points, according to a Marquette Law School poll conducted from Jan. 21-24. The survey of 312 likely Democratic voters shows 45 percent support Clinton, while 43 percent support Sanders. The margin of error is plus or minus 6.5 percentage points. In a poll taken by Marquette Law School's in November, Clinton led with 50 percent support to Sanders' 41 percent.
With the two White House hopefuls in a dead heat in Wisconsin and nationally, Thursday's democratic debate at the University of Wisconsin-Milwaukee will undoubtedly be an important one. And if you're not a fan of politics, the following debate drinking game may change your mind. For those who are of age, pour yourself a drink and gather 'round the TV with friends for the debate at 9 p.m. EST.
Everyone must pick a candidate (Clinton or Sanders) and follow these rules adapted from Debate Drinking, Lions of Liberty and Sun Times National. Remember to drink responsibly and make sure players turn in their car keys for the night or have a designated driver.
Take a sip whenever your candidate:
Says "emails"
Brings up socialism
Interrupts the moderator or the other candidate
Says "middle class"
Defends President Barack Obama
Talks about the 99 percent
Says "Benghazi"
Insults the other candidate
Says "let me be clear"
Doesn't answer the question
Take a sip whenever any candidate:
Slams Republican presidential candidate Donald Trump
Mentions the Iowa caucus
Discusses millennials
Talks about the Middle East
Says "ISIS," "ISIL" or the "Islamic State group"
Brings up the New Hampshire primary
Compliments Wisconsin
Mentions former President Bill Clinton
Says "progressive"
Talks about the minimum wage
Finish your drink if:
The candidates get into a shouting match
Clinton laughs uncontrollably
Good luck and safe drinking to all. Remember to look for another International Business Times-sanctioned drinking game for the Republican debate Saturday.
© Copyright IBTimes 2023. All rights reserved.