Democratic Presidential Debate 2016: Start Time, TV Channel, Radio Info For CNN Brooklyn, New York, Event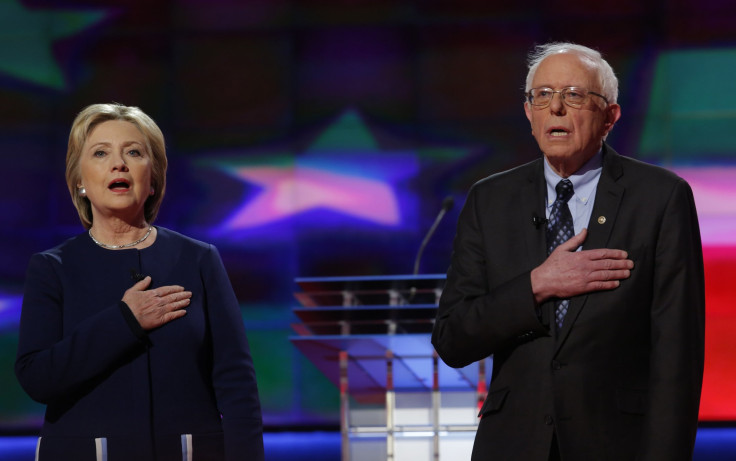 Bernie Sanders and Hillary Clinton, the two remaining Democratic presidential contenders, are set to take the stage Thursday evening for a debate in New York City. The event will be held at the Duggal Greenhouse at the Brooklyn Navy Yard and comes less than a week before voters in the state head to the polls.
The event is being co-hosted by CNN and Time Warner Cable News NY1. It begins at 9 p.m. EDT and can be watched on CNN or CNN.com. It will also be available across the network's mobile platforms without any login or account required. CNN International and CNN en Español will also broadcast the debate. It can be listened to on Sirius XM satellite channel 116.
The candidates will field questions from CNN anchor Wolf Blitzer, political correspondent Dana Bash and NY1 host and commentator Errol Lewis. Winning the state could be critical for the candidates, as 247 delegates are at stake. Clinton and Sanders both campaigned heavily in the state.
Democratic Presidential Primary County Winners | InsideGov
Both candidates have ties to New York. Clinton was a U.S. senator for the state for eight years, and her campaign headquarters is based in Brooklyn. Sanders, a U.S. senator from Vermont, has a distinct New York accent. He was born to a working-class, immigrant family in Brooklyn.
The debate comes as the candidates have stepped up their attacks on one another, with Sanders questioning Clinton's voting record, corporate interests and Wall Street ties, while Clinton's campaign has portrayed Sanders as inexperienced and unrealistic.
CNN also hosted the three Republican candidates for separate, hourlong town hall sessions, beginning Monday and running through Wednesday. Each candidate was joined onstage by their family members for the event.
Clinton currently holds 1,289 pledged delegates, while Sanders trails behind with 1,038. When superdelegates are included, Clinton's lead widens, with 1,758 delegates, compared to 1,069.
© Copyright IBTimes 2023. All rights reserved.