Democrats Blast Trump After Saying He'd Look At Cuts To Social Security, Medicare
KEY POINTS
Trump said "at some point" cuts to benefit programs will be considered
During his 2016 campaign, Trump said he was firmly against cutting Social Security
As the federal deficit widens, Trump may be looking at ways to close it
During President Donald Trump's visit to Davos, Switzerland, he made his share of public statements, ranging on topics from the impeachment trial to the focus of the international conference, trade and economics. One interview, however, raised eyebrows after Trump seemed to say that cuts to Medicare and Social Security were on the table.
Slashing benefit programs like Medicare and Social Security has long been a Republican Party platform, one that Trump firmly rejected during his 2016 campaign. At the time, he remarked that cuts to such programs is "not fair to the people that have been paying in for years."
Trump's tune may be changing, though. In an interview with CNBC's Joe Kernen, Trump said that entitlements "at some point will be" considered for cuts. He went on to claim that the United States has "never had [economic] growth like this," but that benefits may still need to be scaled back to address the federal budget deficit.
As startling as Trump's seemingly evolving views on entitlement cuts are, this got largely buried under impeachment news. But there's one group that the news wasn't lost on: the Democratic candidates.
Sen. Bernie Sanders, I-Vt., tweeted that when Trump promised in 2016 not to cut Social Security and Medicare, "he lied."
Former Vice President Joe Biden also took to Twitter, vowing that his administration would not cut either program, "period."
Sen. Elizabeth Warren, D-Mass., accused Trump of "attacking every lifeline we have for struggling families" and promised to both "defend" and expand benefit programs.
The federal budget deficit has widened to $779 billion in the last fiscal year. Some experts have attributed this in part to Trump's 2017 tax cuts which greatly reduced the amount wealthy Americans and businesses had to pay to the government. In response, Republicans have had their eye on various benefits programs, which they argue should be cut in order to help balance the budget.
The White House is expected to announce new tax cut proposals soon, which will likely aim to expand the cuts implemented in 2017.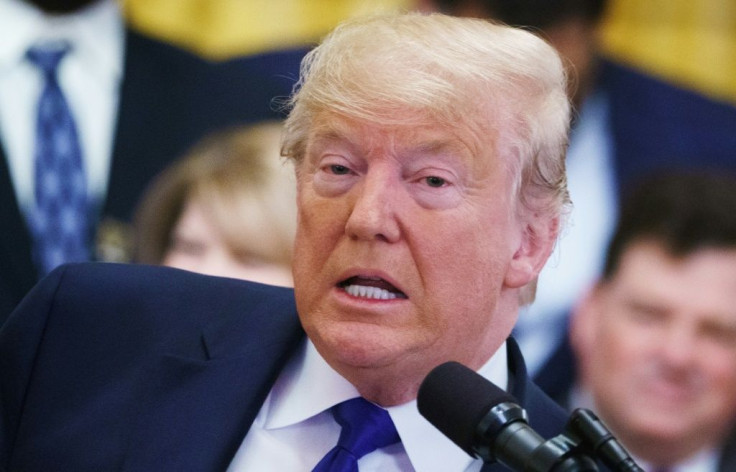 © Copyright IBTimes 2022. All rights reserved.
FOLLOW MORE IBT NEWS ON THE BELOW CHANNELS