Derek Jeter Retires Twitter Reaction: Yankee Captain Announces 2014 As Final Season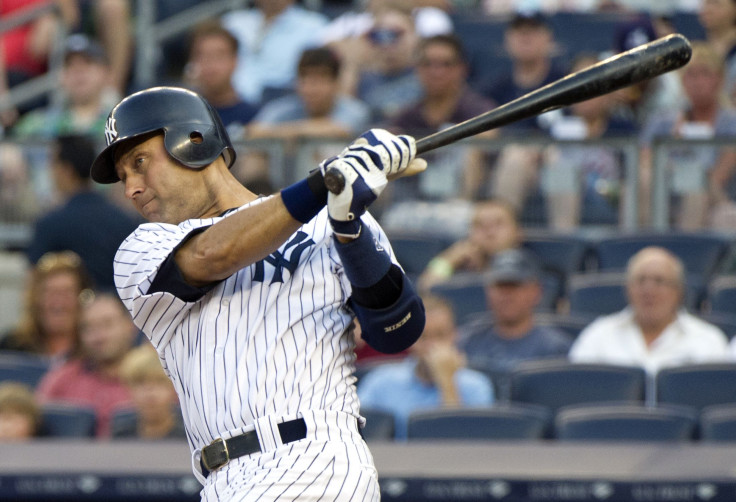 Five-time World Series champion and esteemed member of the 3,000 hit club, shortstop Derek Jeter announced that the upcoming 2014 season will be his last.
The 39-year-old Yankee captain for nearly two decades, Jeter posted on his official Facebook page that he wouldn't leave baseball until it started to "feel more like a job."
Jeter explained he's been one of the few people in the world to live out a lifelong dream, and thanked the late George "The Boss" Steinbrenner, as well as the entire Steinbrenner family, his teammates, and coaches in the lengthy letter.
As the news started to circle the Internet and social media sites, many fans expressed their love for the player that came to dominate and personify New York sports.
Even fans that typically root against the Yankees showed admiration for Jeter's surefire Hall of Fame career.
Drafted No. 6 overall by New York in the 1992 draft, Jeter rocketed to fame as rookie in 1996 and helped lead the Yankees to their first World Series title in 18 years.
During his 19-year career, Jeter was named AL Rookie of the Year, made the All-Star team 13 times, and was dubbed World Series MVP in 2000. Jeter also mentioned how he helped New York close the old Yankee Stadium and open the new park back in 2009.
In 2011, Jeter shook off the beginning of several injuries that would litter his last few seasons and became the 28th player in major league history to record 3,000 career hits by knocking a home run into the stands against the Tampa Bay Rays. He would finish the game going 5-for-5, and is the only Yankee to reach the 3,000-hit milestone.
© Copyright IBTimes 2023. All rights reserved.