Devin Booker Attends Star-Studded Party For Kendall Jenner's 818 Tequila
Devin Booker seems like a supportive boyfriend. The professional basketball player attended a beachside party in Shelter Island for Kendall Jenner's 818 Tequila Wednesday.
According to a source, Booker never left Jenner's side. They were also sweet with each other, even in front of their equally famous pals, during the party dedicated to the Tequila brand at Sunset Beach Hotel.
"Devin led Kendall through the crowd upon arrival and led her to her seat. They kept making eye contact throughout the night and never strayed far away from each other," a source said as per Us Weekly.
Booker, 24, was reportedly friendly with everyone, including Jenner's close friends, models Karlie Kloss, 29, Luka Sabbat, 23 and Fai Khadra, 29.
"[Devin] seemed very close and friendly with her friends," the source said further. "At the end of the night, they walked out together hand in hand with nothing but smiles."
To promote her new liquor, Jenner has traveled with "Kenny's Tequila Truck" all over the U.S. this summer, including multiple recent stops on the East End, from Southampton to Montauk.
It was in February when Jenner made the first announcement regarding her Tequila venture.
"For almost 4 years i've been on a journey to create the best tasting tequila . After dozens of blind taste tests, trips to our distillery, entering into world tasting competitions anonymously and WINNING...3.5 years later I think we've done it! ," Jenner wrote in an Instagram post dated Feb. 16.
Booker has supported Jenner in her liquor business from the beginning. Back in May, Booker gifted Jenner a stunning cacti display in the shape of "818" to mark the launch of her Tequila brand, reported E! News.
Jenner is also supportive of Booker. The two were spotted during a romantic Lake Tahoe trip Tuesday. At some point in the outing, Jenner was photographed wearing Booker's gold medal, which he won along with his teammates from the United States men's national basketball team at the Tokyo Olympics.
Jenner and Booker officially started dating in June 2020, weeks after rumors about their romance emerged. They marked their first anniversary as a couple in June 2021 with a series of Instagram Story posts.
Describing the couple, a source previously told E! News, "They are really similar and love just being low-key and staying in and laughing together. They are a solid couple with no drama. It's been all positive and Kendall loves being with him."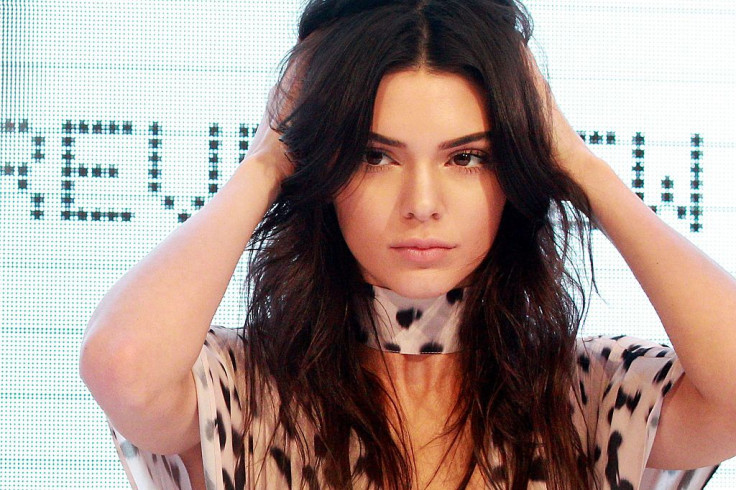 © Copyright IBTimes 2023. All rights reserved.