'Devious Maids' Season 4 Spoilers: Finale Synopsis Released; What Will Happen In Episode 10?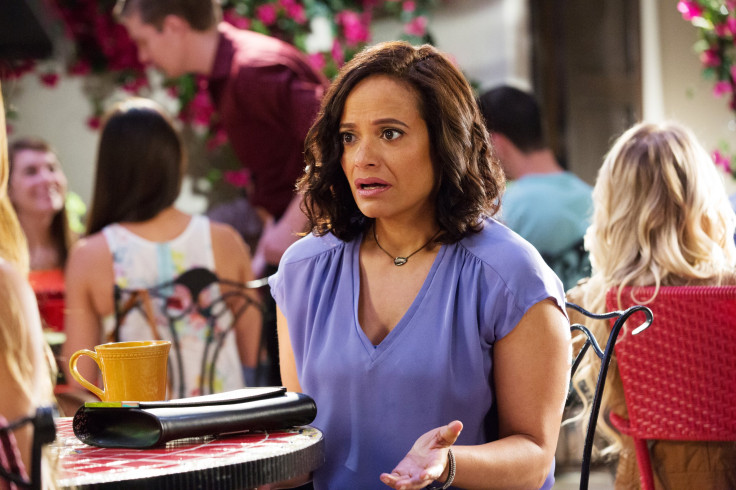 We're one episode away, "Devious Maids" fans, from finding out what really happened the night Peri Westmore was murdered.
In the Season 4 finale of the hit Lifetime series, episode 10, titled "Grime and Punishment," Zoila (Judy Reyes) will uncover a secret — one that will help Rosie (Dania Ramirez) prove Spence's (Grant Show) innocence once and for all. But what clue could Zolia have found after Kyle (Ryan McPartlin) and Frances (Stephanie Faracy) abruptly moved in the middle of the night?
Well, according to the Season 4 finale promo video, it looks Zoila found the footage of Peri's (Marian Klaveno) sit down with The Circle. After learning that The Circle requires potential members to spill their secrets in a taped interview, Rosie was convinced that Peri must have unveiled a confession so dark that it resulted in her death.
Audiences are given a peek at Peri's confessional in the trailer and it shows the red haired actress in tears.
"Spence didn't kill Peri … but I know who did," Rosie says after watching the tape.
Could Peri's killer be Hugh Metzger (Sam McMurray) — the man who Genevieve (Susan Lucci) said raped her? Genevieve revealed to Marisol (Ana Ortiz) in episode 9 that while she was married to Peter (James Denton) she was drugged and raped by a Hollywood movie executive … the very same description Peri gave her sister of the man who also sexually assaulted her.
In the Season 4 finale trailer, the girls confront Hugh, who is roped to a chair, with an aerosol can and a lighter. "We're maids and we're not messing around!" Carmen (Roselyn Sanchez) warns him.
Who do you think killed Peri? Sound off in the comments section below. "Devious Maids" airs Mondays at 9 p.m. EDT on Lifetime.
© Copyright IBTimes 2023. All rights reserved.