'Devious Maids' Season 4 Spoilers: Who Killed Peri Westmore? 5 Murder Theories Before Finale Episode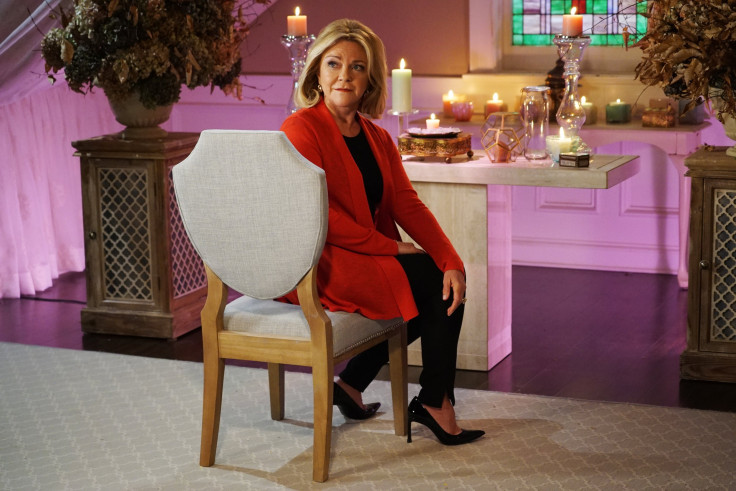 This summer's biggest mystery is about to be solved! On Monday night, Lifetime will air the anticipated Season 4 finale of "Devious Maids" — and audiences will finally have the answer to the burning question that's plaguing them throughout the installment: Who killed Peri Westmore?
Over the course of Season 4, fans of the sizzling sudser were swept up in the blood-soaked drama of who actually murdered Peri (Marian Klaveno) and why. Originally, Spence (Grant Show), Peri's ex-husband, was accused of being the killer and was even locked up for the crime when he admitted to killing his wife (under the poor counsel of his alleged friend Ben [Carlos Ponce]).
But did Spence really do the deadly deed? Throughout the fourth installment, clues have pointed to several characters as Peri's potential killer. Take a look at who could have murdered Peri below:
1. Hugh (Sam McMurray) — In episode 9, it was revealed that like Peri, Genevieve (Susan Lucci) was also drugged and raped by a man in the movie industry. Reluctantly, Genevieve confessed to Marisol (Ana Ortiz) that the Hollywood big shot who attacked her was Hugh Metzer, the very same movie director who was working on the film based on Marisol's book!
Is it possible that Hugh is also the movie executive who also raped Peri resulting in the birth of Tucker (Carter Birchwell)? Perhaps he then killed the actress to cover up his despicable crime.
2. Ben (Carlos Ponce) — When Ben wasn't acting as Peri's manager, he was playing the role of Frances (Stephanie Faracy) loyal puppet. It's possible that one of Frances' commands could have been for Ben to kill Peri for the sake of the circle. And we know Ben has no problem committing murder … after all, he nearly killed Rosie (Dania Ramirez) and Peri's son in a pre-meditated car crash.
3. Peri's Sister Shannon (Katherine LaNasa) — Shannon has always been envious of her sister, which is why it's kind of ironic that her last name is "Greene." Perhaps Shannon was so determined to become a Hollywood star (like Peri) that she needed to kill her spotlight-stealing sister.
4. Eva Longoria — OK, this may seem like a stretch but "Devious Maids" is no stranger to surprising audiences with outlandish twists. In the Season 4 premiere of the Lifetime series Peri created a dust storm of drama on the set of Hugh's movie — so much chaos that she even had Eva Longoria, who was portraying a maid in the film, quit!
"You're the meanest person I've ever met and I worked on 'Desperate Housewives'!" Eva said to Peri after the red-headed star kicked her in a scene. Could Eva have wanted to seek revenge on Peri for treating her so poorly?
5. Kyle (Ryan McPartlin) — Frances has proved to be very protective of her son throughout Season 4 of "Devious Maids," from monitoring his love life to making sure the lock on his door was never used. Perhaps the reason why Frances is smothering her son is because she's trying to keep a close eye on Kyle due to his murderous tendencies.
Frances even uprooted her family of two when Rosie began getting closer to uncovering what had actually happened to Peri. Could Kyle have played a role in Peri's death? Is that why Frances fled Beverly Hills?
Who do you think killed Peri Westmore? Sound off in the comments section below with your theories before the Season 4 finale of "Devious Maids." The Lifetime drama airs Mondays at 9 p.m. EDT.
© Copyright IBTimes 2023. All rights reserved.