DHS Faces Legal Action After Slashing Funding For Anti-Hate Group Programs
Earlier this year it came to light that despite an apparent rise in domestic terrorism and hate crime incidents in the United States, the Trump administration has slashed funding to groups focused on curbing this type of violence. Now, a group of civil rights lawyers has filed a lawsuit in hopes of reinstating these grants.
In August last year, the Citizens for Responsibility and Ethics in Washington (CREW) filed a Freedom of Information Act (FOIA) request with the Department of Homeland Security, asking them to explain the decision to defund these programs. Although the DHS complied with CREW's FOIA request in June, the organization's lawsuit, filed in district court in Washington, D.C., on Nov. 22, described their access to DHS records as "alarmingly inadequate and incomplete."
All signs point to increasing activity among domestic terrorists and hate groups – overwhelmingly aligned with right-wing extremism – over the past several years. According to a report from watchdog group Center for Strategic and International Studies, such acts rose by more than 400 percent between 2016 and 2017 alone. Recently released crime data from the Federal Bureau of Investigation showed this trend continued in 2018, with hate crime murders at their highest rate in 27 years.
Despite this, and several high-profile acts of domestic terrorism carried out by apparent white supremacists in the past year, including the El Paso mass shooting, the DHS under President Trump has cut the domestic terrorism office's annual budget from $21 million to $2.6 million.
According to the New York Times, the FBI has recently admitted to anticipating a major surge in racial and hate-inspired violence in the lead-up to the 2020 presidential election. FBI Agent Eric B. Smith said this is expected given the increasingly divisive political rhetoric throughout the country. "People are simply committing acts of terror because it's their side," he said.
FBI Director Christopher A. Wray, during his testimony before Congress, said that "certainly, the most lethality in terms of terrorist attacks over the recent years here in the homeland have been on the domestic terrorism side."
CREW's FOIA request is rooted in their concern that the political leanings of then-DHS official Katharine Gorka, a former contributor for Breitbart, played a role in the as-of-yet unexplained decision to defund the department's anti-domestic terrorism program.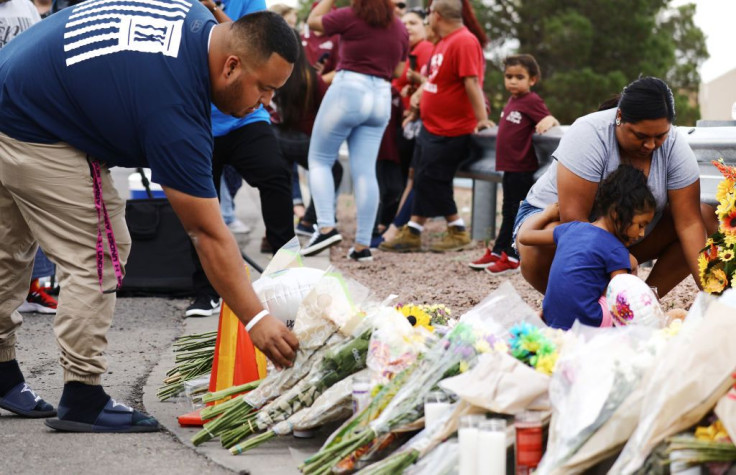 © Copyright IBTimes 2023. All rights reserved.