'Diablo 4: Ultimate Edition' To Offer Early Access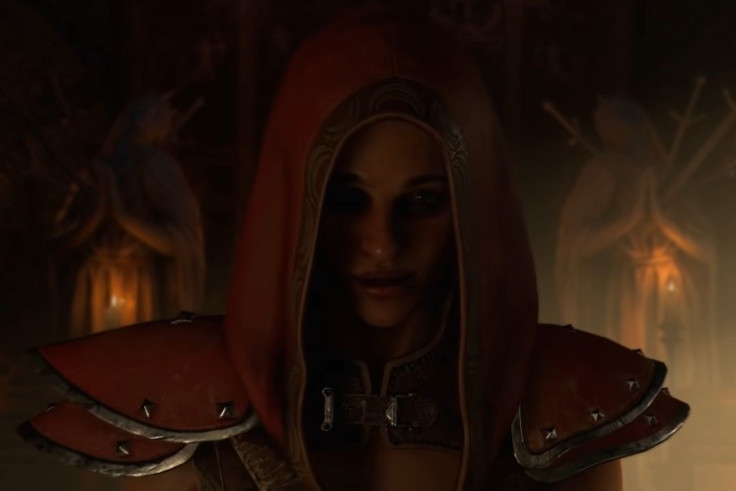 Activision Blizzard showed off a trailer for "Diablo 4" at The Game Awards last night on Thursday, the same day The Washington Post reported on dysfunctional work conditions at the company.
There are three editions of the title available for pre-order on Blizzard's Battle.net. The highest tier allows players access to the game four days before release. All of the editions come with extra cosmetic options and access to the open beta. There's also exclusive mounts, pets and a battle pass. The Standard Edition retails for $69.99, the Digital Deluxe at $89.99 and the Ultimate Edition at $99.99.
Although there's been plenty of excitement for this fourth mainline installment to the "Diablo" series, there's also been concern about the June 6, 2023 launch date. Activision Blizzard is currently in the process of being acquired by Microsoft. The FTC filed a lawsuit on Thursday to stop the merger and it's currently under investigation by the European Union.
Developers, quoted anonymously, told The Post that the title "has been plagued by mismanagement" and meeting the release date will be difficult "without working significant overtime." The Post has previously reported on a culture of sexual harassment at Blizzard and a general dissatisfaction over work conditions, leading to an exodus of developers.
Another frustration for developers is Activision CEO Bobby Kotick blaming low stock prices on the repeated delays of "Diablo 4" instead of the sexual harassment lawsuit the company has faced since July 2021.
"I think what affected the stock price more than [the sexual harassment investigation] is pushing out [the release dates of] 'Overwatch' and 'Diablo," said Kotick in a Venture Beat interview. He said that's why he decided to sell the company to Microsoft for $69 billion.
"We felt very much like he just drove the bus over on top of us," said a former "Diablo IV" team lead to The Washington Post.
While the company doesn't explicitly require employees to work overtime, "crunching" is an accepted aspect of the game industry that has led to chronic health conditions, among other things. Many AAA titles need employees to crunch, which has become more and more controversial as time goes by and the general public becomes aware of the working conditions.
"Previously, it's ruined relationships I've been in where no one wants to date someone who barely has time for them for months at a time, at least once a year, if not more," explained a current Blizzard employee who often works 12-hour days. "It's affected my health, it's affected my relationships, both familiar and romantic. It affects my ability to just enjoy things."
A former employee told The Washington Post that "we were never going to hit our date without crunch." The employee casts doubt on "Diablo 4" releasing on schedule, explaining that the internal copy nearly missed its deadline. "And even with crunch, I don't even know if we would have hit our date."
© Copyright IBTimes 2023. All rights reserved.
FOLLOW MORE IBT NEWS ON THE BELOW CHANNELS