Did Abby Lee Miller Really Quit 'Dance Moms'? Season 6, Episode 5 Synopsis Teases Her Replacement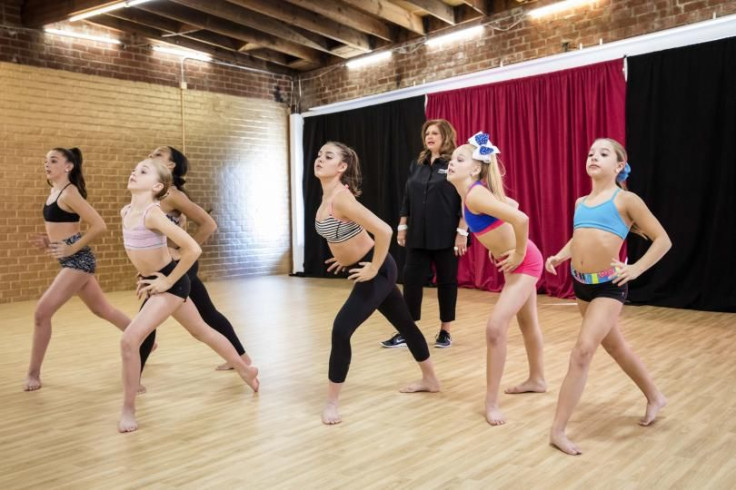 After melting down in front of the cameras during Tuesday's Season 6 installment of "Dance Moms," Abby Lee Miller made the shocking decision to resign from her ALDC (Abby Lee Dance Company) duties. The moms confirmed the news during episode 4, saying the famed dance instructor quit via email. After her big announcement, Abby failed to show up for the weekly competition, seemingly cementing her decision. So, is she done with "Dance Moms" for good? The synopsis for next week's installment gives us a few clues.
The summary for episode 5, "Abby's Replaceable," reveals two new instructors will step in for Abby after she "locks the team out of her studio." As first teased in the Season 6 trailer, Kalani Hilliker and Nia Frazier will train alongside Debbie Allen at Debbie Allen's Dance Academy. While it isn't clear who is responsible for their number, the synopsis reveals the pair will be "pushed to their breaking point with a duet."
Elsewhere, a choreographer named Nakul Dev Mahajan, who is also known as "Hollywood's Favorite Bollywood Choreographer," will prepare a Bollywood routine for the minis and elite junior team to compete together. Nakul can be heard telling the teams their performance is "messy" in the episode 5 promo video as Abby's assistant Gianna looks on concerned.
"After Abby resigned last week, I think it's very clear Abby set us up for failure," dance moms Holly Frazier says in the preview. "They're incredibly vulnerable. Everyone's hitting a wall and they have no leader."
Watch the "Abby's Replaceable" promo video below:
[Spoiler Alert]
With their fearless leader gone, will the ALDC be able to pull out a win? According to one "Dance Moms" spoiler site, the team scored big at Fierce Dance Competition in Lawndale, California, Nov. 7. Attendees report that the "Bollywood Dreams" group dance snagged first-place in the junior division and first-place overall. The studio's duets, however, didn't score as high.
The site reports that Nia and Kendall placed first in the teen division but only fourth-place overall with their number "Isolations." Brynn Rumfallo and Kendall Vertes also competed a duet, placing third in the junior division and in the overalls. Two of Abby's mini team members, Alexus Oladi and Peyton Evans, are said to have placed first in the mini division with their "Don't Be Afraid of the Dark" duet, though their placement in the overalls is unknown.
"Dance Moms" airs Tuesdays at 9 p.m. EST on Lifetime.
© Copyright IBTimes 2023. All rights reserved.