'Dance Moms' Season 6 Trailer: 7 Moments You Have Missed In The New Lifetime Promo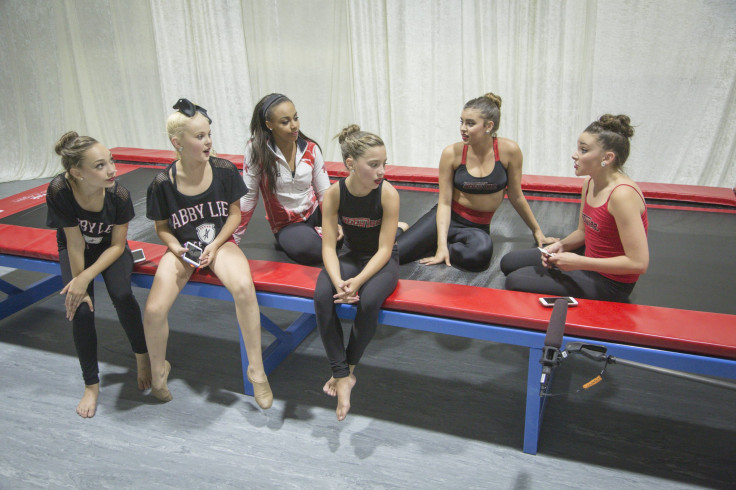 With less than one month to go until "Dance Moms" Season 6 premieres Jan. 5, Lifetime has finally released a supertrailer for the forthcoming installment. While the promo video is sure to excite fans of the dance competition series, we're willing to bet even the most involved viewers missed a few, crucial moments from the trailer.
Here's seven things you have missed from the "Dance Moms" Season 6 preview:
Solos Galore -- It appears several of Abby's dancers will get their chance to shine in Season 6. Kalani Hillker, Nia Frazier, Mackenzie Ziegler and Kendall Vertes are each seen performing solo routines in the trailer. Of course, Abby's star pupil Maddie Ziegler -- who is absent for most of the season shooting her new film -- also scores a solo. She is seen dancing to the number "Bond Girl."

New Group -- Abby teased the idea that her elite junior group members were getting too old for her liking in Season 5. In an effort to cull that problem, she's included a team of younger dancers to join ALDC LA in Season 6. Abby reveals to the moms in the trailer that she has "looked at minis all over the country."

Returning Dancer -- Abby's star competition squad is going to add a familiar face. Viewers may remember Brynn Rumfallo from her brief stint on Abby's elite junior team in Season 5. A scene from the trailer shows the dancer has returned. Unfortunately for the young performer, her attendance may not be welcomed by all. "Are you kidding me? You never trained that kid," Jill yells at Abby when discussing Brynn as her daughter Kendall looks on upset.

More Tears -- What would a season of "Dance Moms" be without a few tears? Scenes reveal Brynn, Nia, Mackenzie and Abby will cry on camera this season. Kira Girard, who welcomed a baby boy in October, also gets teary-eyed in one shot. "I'm not playing the game," Kira says.

Violent Threats -- In one scene an unidentified dance mom can be heard saying an unnamed female "needs to shut her f----ing mouth!" Fellow dance mom Melissa Gisoni later threatens to "punch her in the face," though it isn't clear who she is speaking about.

Is Nia Leaving? -- Holly Frazier claims Abby is not prepared to work with their girls and says there is another studio that wants them, Debbie Allen's. While it is unknown if Nia will leave ALDC, Nia and Kalani are shown dancing with the new troupe in the trailer.

Abby vs Melissa -- Melissa has always been the mom Abby can count on, but the network's superteaser makes it appears the two co-stars aren't on the best of terms. "She doesn't want to mess with me right now," Melissa says to the cameras after Abby is shown crying. "I know so much stuff."
"Dance Moms" Season 6 premieres on Lifetime Tuesday, Jan. 5, at 9 p.m. EST. Will you be tuning in? Share your viewing plans in the comments section below!
© Copyright IBTimes 2022. All rights reserved.
FOLLOW MORE IBT NEWS ON THE BELOW CHANNELS