Did Meri Leave 'Sister Wives?' Why Fans Think She's A 'Single Woman'
She has seemed to be the most resistant wife during the current season of "Sister Wives" when it comes to the family's planned move to Flagstaff, Arizona. Now, new evidence has emerged which has fans of the TLC series believing Meri Brown may have abandoned the family for good.
Radar Online has revealed that the warranty deed for Meri's bed and breakfast in Utah, Lizzie's Heritage Inn, has her listed as an "unmarried woman," even though she is considered one of Kody Brown's four wives. Of course, while she may be spiritually married to her husband, she is not legally, meaning she had to mark herself down as single when it came to the paperwork for the property. The couple was previously married but divorced in 2014 so Kody could marry Robyn instead and adopt her three children from her first marriage.
Still, the news of the filing only adds to rumors she may have left the family for good. Fans have been watching as she's struggled to fit in throughout the season, first as she dealt with criticism from both Kody and the other wives over buying the inn, because they thought she was going to leave the family with it, and most recently when she was hesitant to make the move to Flagstaff.
In addition, a recent Instagram post where Meri quoted the song "This Is Me" from "The Greatest Showman" had some fans wondering if it was a hint that she was getting back up after being knocked down.
"I am brave, I am bruised, I am who I'm meant to be. This is me," she wrote.
However, despite the struggles that came with the move which fans are seeing play out, Meri is not, in fact, living life away from her family. She has posted several photos to her Instagram showing herself in Flagstaff, and it's also been reported that she is renting a property there just like Robyn and Janelle. She is reportedly renting an $861,000 4,200 square foot home with four bedrooms, five bathrooms, dual fireplaces, a three-car garage and an elevator, which she pays $2,975 for each month.
"Sister Wives" airs Sundays at 8 p.m. EDT on TLC.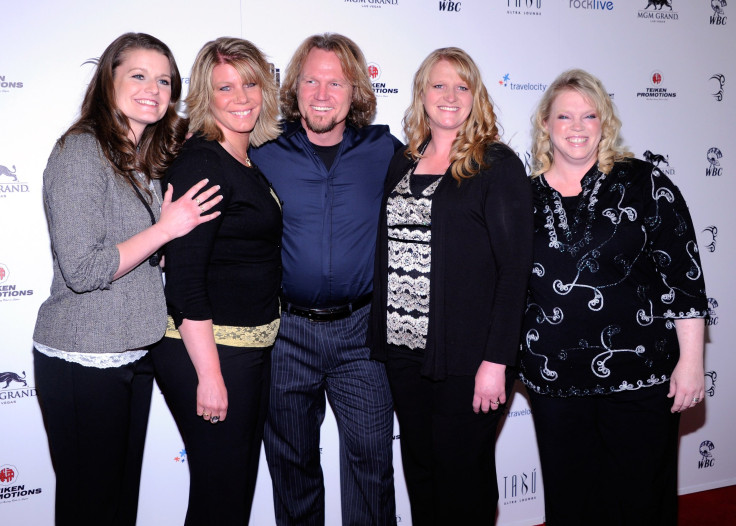 © Copyright IBTimes 2023. All rights reserved.