DirecTV And Dish Network Hit Hard By Cord-Cutting In Q2 2015: Are Channel Blackouts To Blame For Satellite TV Woes?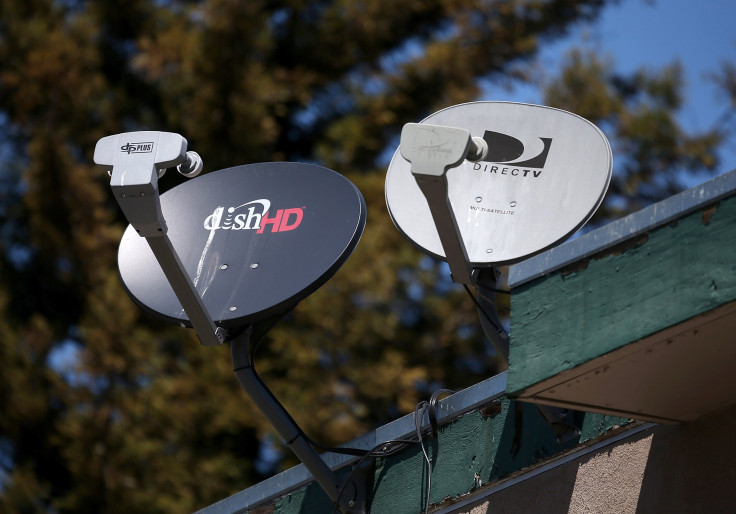 Waxing philosophical about the cataclysmic effects of cord-cutting in the cable industry has become something of a cliché over the last year or two. But more recently, it's what's happening outside cable that's raising eyebrows. The satellite-TV sector, led by Dish Network and DirecTV, bore the brunt of the cord-cutting trend over the last three months as consumers fled in droves.
"There's no doubt that the overall market is in decline," Tuna Amobi, an equity analyst at S&P Capital IQ, told International Business Times.
Satellite TV's troubling state of affairs was solidified Thursday in a new report from SNL Kagan, which examined subscriber trends across various pay-TV sectors for the three months ended June 30. The report estimates that the pay-TV industry lost a collective 625,000 subscribers in the second quarter, with the direct broadcast satellite, or DBS, sector accounting for almost half of the losses.
Dish Network Corporation (DISH) Reported Earnings | FindTheCompany
The numbers confirm what analysts have been saying since the beginning of the second-quarter earnings season, as the major pay-TV companies posted one subscriber-losing earnings report after another. The declines have rekindled discussion of a "cord-cutting crisis," even among people who needed no further convincing that the trend is real. Craig Moffett, an analyst with MoffettNathanson, called the numbers "shocking" in a research note last week, which is notable in itself given that Moffett was among the first analysts to sound the cord-cutting alarm some three years ago.
"Yes, folks, it really was as bad as feared," Moffett wrote with a hint of I-told-you-so gratification. "Cord-cutting did indeed accelerate markedly in the second quarter, just as we were afraid it would."
MoffettNathanson estimated that Dish Network lost 151,000 subscribers for the quarter while DirecTV lost 133,000 subscribers. However you add it up, it's troubling news, particularly as declines in the cable sector have eased up when compared with last year. "Cable collectively lost fewer subscribers than they did a year ago, and their year-over-year rate of decline is the slowest in more than six years," Moffett wrote. "The erosion at the sector level owes to the deterioration in Satellite and TelCo TV."
DIRECTV (DTV) Reported Earnings | FindTheCompany
What The Heck Is Wrong With Satellite?
Analysts say the declines offer a number of possible takeaways. For one thing, cable companies often have customers locked into multiple services, such as high-speed Internet and phone, making them more complicated to cancel. "I think they do a great job with retention on the DBS side, but when cable has offers that include maybe better rates on high-speed data, or phone, they can create a better value proposition than what DirecTV and Dish can do on just the video side," said Chris Young, a media and communications analyst for SNL Kagan.
In other words, satellite companies are easier to quit, particularly when customers are frustrated by carriage disputes and blackouts. Dish Network, in particular, tends to be more aggressive during the negotiating process with media companies. As it proved last year during high-profile fights with Fox News and Turner Broadcasting, it's not afraid to let popular channels go dark.
"They're still feeling the impact for those takedowns," Young said. "That's the balance the operators have to strike to keep costs down. It has an impact on churn, but that's the risk they take."
Vowing To Cancel, And Sometimes Following Through
With programming costs skyrocketing, carriage disputes have become more commonplace. Just this week, a contract battle between DirecTV and a CBS affiliate left subscribers in San Diego unable to watch their local CBS station, KFMB-CBS 8. The channel went dark just hours before the NFL preseason opener, leaving scores of angry San Diego Chargers fans to vent their frustration on social media.
Amobi said that while channel blackouts certainly don't help, they're likely not the main driver of cord-cutting in the satellite sector, or on cable for that matter. "Sure, they lose subscribers," he said. "Anytime that happens, for the quarter or two, you'll see the impact of that. But if you're looking at the overall market, someone else gains. The share of satellite television in the pay-TV market has been relatively stable over the years, and if anything they've actually gained a little bit of share from cable."
He added that both Dish and DirecTV have been tightening up their customer credit standards, with the hope that customers with higher credit will become longer-term subscribers. But that means sacrificing low-credit customers in the short term. "They're having to attract more subscribers that are able to pay," he said. "And if they're not able to pay, they're having to churn them out."
And then there is the fact that cable providers, particularly the large operators, have been investing resources in new technologies and more robust customer service initiatives, like the one rolled out by Comcast in May. "Cable, give them credit, I think they've stepped up innovation across the board," Amobi said. "It's helping."
Christopher Zara covers media and culture. News tips? Email me . Follow me on Twitter @christopherzara .
FOR FREE to continue reading
✔️ Unlock the full content of International Business Times UK for free
offer available for a limited time only
✔️ Easily manage your Newsletters subscriptions and save your favourite articles
✔️ No payment method required
Already have an account?
Log in
© Copyright IBTimes 2023. All rights reserved.