Discover Ties Credit Card Rewards to Zynga's FarmVille Expansion: Winter Wonderland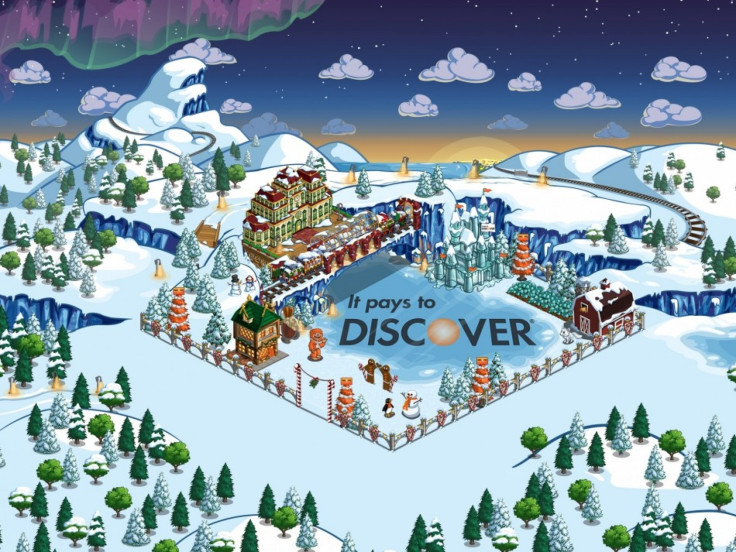 Discover Financial Services (DFS), one of the largest card issuers in the U.S., found a new way to promote its credit card. The company announced Thursday that it has partnered with social game developer, Zynga Inc., to help launch an expanded version of FarmVille -- Winter Wonderland.
During Discover's two-week sponsorship, existing cardmembers can turn $25 in Discover cashback bonus into a $50 Zynga Game Card, while non-cardmembers who apply and are approved for a Discover More card through a special link, can receive a $100 Zynga game card after making their first purchase with their Discover card.
"Partnering with Zynga to develop a unique in-game experience helps us connect and engage with players and put more fun in time spent online," said Mike Boush, vice president of e-business at Discover.
Winter Wonderland will become available to the public on December 5.
"This is the first time a brand has helped bring an expansion to our players," said Ryan Linton, senior director of business development at Zynga.
On Wednesday, Reuters reported that Zynga is seeking a lower-than-expected $10 billion valuation for its initial public offering, which is to be priced on Dec. 15.
© Copyright IBTimes 2023. All rights reserved.