Kris Jenner Answers About Kim Kardashian's Sex Tape During Lie Detector Test On Show
Kylie Jenner appeared on "The Late Late Show with James Corden" Thursday with her mother Kris Jenner, who has been accused online multiple times of helping her daughter, Kim Kardashian, release her sex tape in 2007.
Kylie made her mother take a lie detector test on the show and asked her various questions. However, the show host Corden asked Kris a controversial question, "Did you help Kim release her sex tape?" Immediately after the question, the audience gasped and made "ohh" sound while Kris responded, "It's ok" before answering "No. No."
The 66-year-old TV personality's answer turned out to be true, as per the lie detector machine. During the test, Kylie asked her mother if she is her favorite child and the mother of six replied, "Yes."
The other two questions Kylie asked her mother were - if she liked Kourtney Kardashian's wedding dress and whether she thinks Kourtney and Travis Barker do "too much" PDA. One of Kris' responses was a lie.
The complete interview alongside the lie detector test will drop on "The Late Late Show with James Corden" Friday on the CBS network.
Kris has six children from two marriages - Kylie, 25, Kendall Jenner, 26, Rob Kardashian, 35, Khloé Kardashian, 38, Kim, 41, and Kourtney, 43. Kris is reported to be dating business executive Corey Gamble, 41 since 2014. She was previously married to Bruce Jenner, now known as Caitlyn Jenner, from 1991 to 2015. She was also married to Robert Kardashian from 1978 to 1991.
As far as the sex tape is concerned, it was leaked after Kim and singer Ray J split in 2006. The singer accused Kris and Kim of leaking the footage.
Ray J also shared that he "felt suicidal" after the sex tape was leaked "because when you know something's real and it's true and you're watching a whole family create an empire from a lie they've created, it's heart breaking and disrespectful," US Magazine had reported.
The sex tape was filmed in Mexico in 2004 and was surfaced by Vivid Entertainment in 2007. Kim filed a lawsuit for $5 million against the company at that time in order to take over the right to the footage.
Kim was previously married to Damon Thomas from 2000 to 2004. She dated Ray J from 2004 to 2006. She was married to former professional basketball player Kris Humphries from 2011 to 2013. Later, she was married to rapper Kanye West from 2014 to 2022.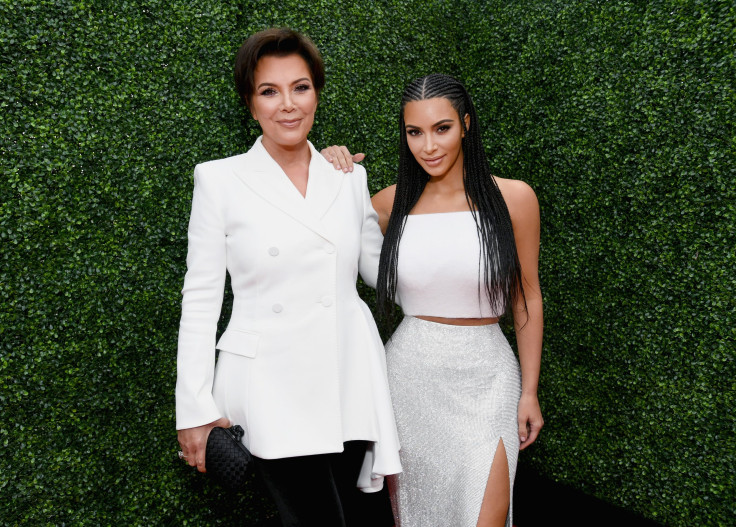 © Copyright IBTimes 2023. All rights reserved.