Disney Employees, Retired Judge Among 108 Arrested In Undercover Human Trafficking Operation
A six-day undercover human trafficking investigation by Florida police and other agencies had led to 108 arrests, including four Disney employees and a retired judge.
"Operation March Sadness 2" began on March 8 and targeted child predators, human trafficking, and prostitution.
Among the 108 arrests, four were child predators, according to Polk County Sheriff Grady Judd. "This is huge. Four arrests of this magnitude in a week is simply remarkable," he said.
Xavier Jackson, 27, who worked as a lifeguard at Disney's Polynesian Village Resort was among the four arrested. Jackson exchanged messages with an undercover detective who was posing as a 14-year-old girl.
During their correspondence, Jackson sent explicit images and graphic descriptions of what he wanted to do to the teen.
"He thought he was chatting with a 14-year-old girl, and he sent photos of himself doing things that are totally inappropriate," Judd explained.
Jackson was later arrested and charged with unlawful use of a two-way communication device and the transmission of material harmful to a minor.
Disney later told a local news outlet that Jackson and at least two other employees were arrested in the undercover operation. The staff members have been placed on unpaid leave.
Meanwhile, Judd revealed the other Disney employees were arrested on prostitution solicitation-related charges and were not "child sex predators."
The other Disney employees arrested include a 24-year-old male, who worked at the Cosmic restaurant, a 27-year-old software developer, and a 45-year-old IT staff member.
Daniel Peters, a 66-year-old judge from Illinois, is also facing charges of soliciting a prostitute.
Another notable arrest was Tiffany Nash, 32, who worked as a manager at a KFC in Orlando. Nash trafficked a young woman by threatening her with violence.
"She would force this young lady, this victim, to come along. This deal was for $300. If this lady were lucky, she would get $20," Judd said.
While Nash has been arrested on human trafficking and drug charges, the young woman will be treated as a victim and given help to recover from the ordeal.
The youngest person arrested was 17 years old, while the oldest was 67.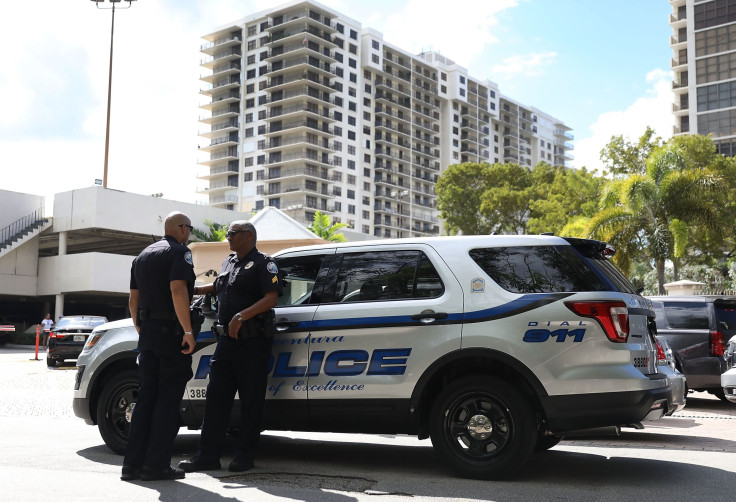 © Copyright IBTimes 2023. All rights reserved.