Disruptive Passenger Forces American Airlines Flight To Make Emergency Landing
KEY POINTS
The flight had taken off Jacksonville, Florida, and was on its way to Washington, D.C.
The "unruly customer," Tiffany Michelle Miles, allegedly tried to breach the cockpit
The flight was initially diverted to Charlotte but eventually landed at RDU
An American Airlines flight made an emergency landing at North Carolina's Raleigh-Durham International Airport (RDU) Wednesday due to a disruptive passenger.
The "unruly customer," identified as Tiffany Michelle Miles, 36, was taken into custody before the flight resumed its journey.
American Eagle flight 3444 had taken off from Jacksonville, Florida, and was on its way to Washington, D.C. when Miles allegedly tried to breach the cockpit, CNN reported.
The flight was first diverted to Charlotte but eventually landed at RDU.
"At approximately 3:41 p.m., flight AA 3444 departing Jacksonville to Washington, DC, diverted to RDU due to a disruptive passenger," the airport said in a statement, as per the outlet. "Upon landing, the plane was directed to gate C9 where law enforcement boarded the aircraft and took the suspect into custody."
The diversion was "due to a security concern involving an unruly customer," the airline reportedly said.
Crew members and passengers managed to restrain Miles until she was removed from the aircraft.
A source told the outlet that the accused passenger was having a panic attack.
Kara Rosario, who was traveling on the same flight, said Miles became upset mid-air when the flight attendants weren't giving her a drink.
While cabin crew members tried to calm her down, a fellow passenger went up to try and "diffuse" the situation, Rosario told ABC11 WTVD.
"He heard the commotion and he went up to first class to assist and see if he could help at all. He wasn't a marshal at all or police officer just a citizen who was trying to help diffuse the situation," Rosario recalled. "You could feel that we were in it together and were willing to do what was needed but the gentleman behind me was the first to get up and take matters into his own hands."
The Federal Aviation Administration (FAA) is investigating the incident and also said it is working toward putting a new rule in place that would require aircraft to have a second barrier between passengers and the flight deck.
"Last year, we made progress to require new planes to have a second barrier to the flight deck after the rule stalled under the previous administration. We're working quickly to issue the final rule," the FAA statement said, according to CNN.
FAA statistics reveal that there were over 2,300 reports of unruly passenger behavior last year, and about 80 of those cases reached the Federal Bureau of Investigation for further proceedings.
The FBI Charlotte Field Office said they are assisting in the investigation of Wednesday's incident.
"The FBI is currently conducting interviews to gather the facts and will consult with the U.S. Attorney's Office of the Eastern District of North Carolina to determine if federal charges will be filed," Shelley Lynch, public affairs specialist for the FBI Charlotte office, said, as reported by ABC11 WTVD.
Derek Walls, a spokesperson for American Airlines, addressed the incident.
"Safety and security are our top priorities, and we thank our customers for their cooperation and our team members for their professionalism in managing a difficult situation," Walls said, as per the outlet.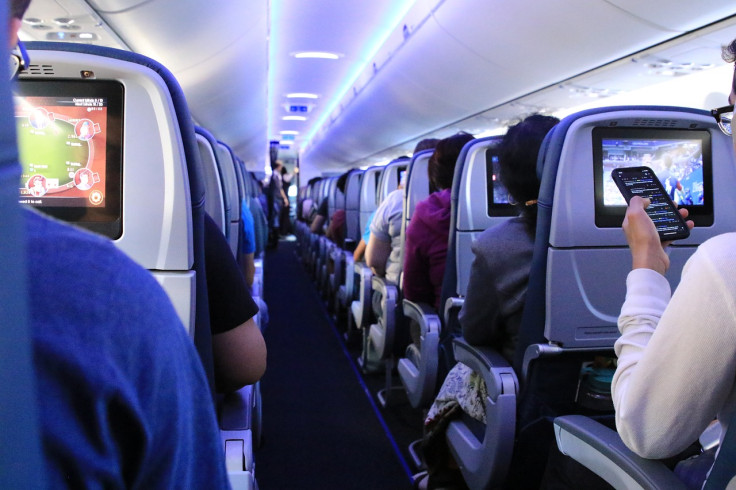 © Copyright IBTimes 2023. All rights reserved.