DNC Chair Debbie Wasserman Schultz Resigns After Email Controversy, Joins Clinton Campaign
Democratic National Committee Chairwoman Debbie Wasserman Schultz announced her resignation Sunday following a massive email leak that exposed DNC officials favoring Hillary Clinton over Bernie Sanders.
Schultz's announcement comes on the eve of the Democratic National Convention scheduled to begin Monday in Philadelphia. The Florida congresswoman said that she would step down after the convention.
"Going forward, the best way for me to accomplish those goals [which include electing Clinton president] is to step down as Party Chair at the end of this convention," Schultz reportedly said, "As Party Chair, this week I will open and close the Convention and I will address our delegates about the stakes involved in this election not only for Democrats, but for all Americans."
A source told CNN that Schultz spoke to both President Barack Obama and the presumptive Democratic U.S. presidential nominee Hillary Clinton before announcing her resignation.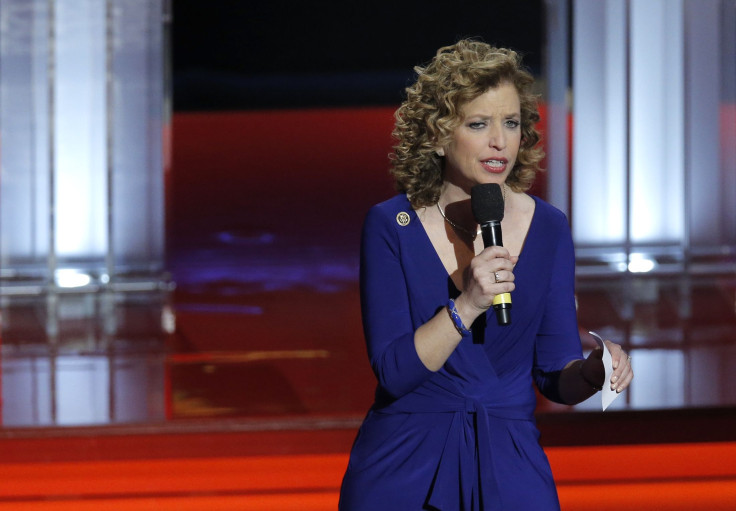 Schultz was under immense pressure over the weekend to step down following the email leak, which, though it didn't give the Sanders campaign enough proof that the system was "rigged", revealed that the party was biased toward Clinton.
Clinton said in a statement that Schutz will now serve as "honorary chair of my campaign's 50-state program to gain ground and elect Democrats in every part of the country, and will continue to serve as a surrogate for my campaign nationally, in Florida, and in other key states."
Clinton thanked her "longtime friend" for her services as chairwoman of the DNC and added, "I look forward to campaigning with Debbie in Florida and helping her in her re-election bid–because as President, I will need fighters like Debbie in Congress who are ready on day one to get to work for the American people."
President Barack Obama also put out a statement thanking Schultz for her services. Both Clinton's statement and the president's sounded supportive regarding the chairwoman's future role in politics.
"Her leadership of the DNC has meant that we had someone who brought Democrats together not just for my re-election campaign, but for accomplishing the shared goals we have had for our country," Obama said. "Her critical role in supporting our economic recovery, our fights for social and civil justice and providing health care for all Americans will be a hallmark of her tenure as Party Chair. And no one works harder for her constituents in Congress than Debbie Wasserman Schultz."
Sanders said that Schultz had made the "right decision" in stepping down. "While she deserves thanks for her years of service, the party now needs new leadership that will open the doors of the party and welcomes in working people and young people," Sanders said, "The party leadership must also always remain impartial in the presidential nominating process, something which did not occur in the 2016 race."
© Copyright IBTimes 2023. All rights reserved.