Do Kwon Could Lose His Singapore Employment Pass Because Of Arrest Warrant: Report
KEY POINTS
A South Korean court issued an arrest warrant for Do Kwon and five others
It has also requested Singapore to revoke Kwon's passport
Kwon's Singapore Employment Pass is expiring on Dec. 7
Do Kwon, the CEO and co-founder of Terraform Labs, might lose his Singapore Employment Pass after a South Korean court issued an arrest warrant for him and five other individuals on allegations, including the violation of the country's Capital Market Act, according to a report.
Kwon has reportedly applied for the renewal of his Employment Pass - which gives him the right to work in Singapore - since it is expiring on Dec. 7. The Terraform Labs CEO applied for an Entre Pass, a permit that allows eligible foreign entrepreneurs to operate businesses in the country, but was rejected, Singapore-based newspaper Straits Times reported, citing records of the Ministry of Manpower (MOM).
Last week, the South Korean prosecutors sent a request to Singapore's Foreign Ministry to revoke Kwon's passport. If the ministry consents, in theory, he should return to South Korea 14 days after receiving the notice of revocation.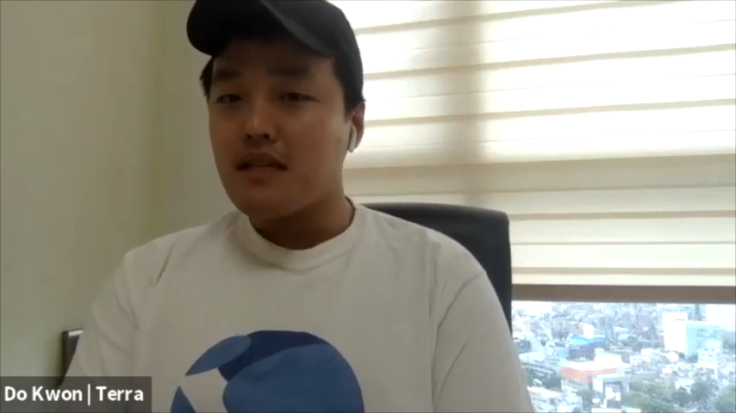 Singapore's Foreign Ministry said it is currently evaluating the CEO's passport. It previously said that it is possible for Kwon to stay in the country even without a passport. But the MOM can reject work application renewals if it finds that there is a breach of the law.
Rajan Supramaniam, a Regent Law criminal lawyer, told Straits Times that the MOM takes into consideration several factors when considering a person's pass renewal. This includes a police case, a lawsuit against the pass holder, or other damaging records like involvement in a scam.
Kwon, in May, said he has been living in Singapore since December 2021 and refuted allegations that he flew to the country after dissolving Terraform Labs Korea's Seoul and Busan branches. He also claimed that living in Singapore is a "long-planned and personal decision," noting that the country has zero crypto taxes and a much cheaper cost of living.
The brash crypto billionaire has toned down following the spectacular crash of the Terra algorithmic stablecoin UST and token LUNA, which resulted in a global crypto rout. But it appears that the proverbial "You can't teach an old dog new tricks" still rings true in this setting, or at least to Kwon.
Kwon, over the months following the collapse of TerraUSD and LUNA, while seemingly apologetic about everything that happened, seems not to have changed. The crash, which cost many their life savings, was catastrophic.
However, instead of finding ways to salvage the collapsed ecosystem, he moved on, introduced the LUNA 2.0, and left the LUNA Classic to the community holders. The team only offered a series of airdrops to refund a small portion of what investors have lost.
The news about Kwon's arrest warrant impacted both LUNA Classic and LUNA 2.0 massively. Both tokens saw their price nosediving by more than 50%, a few hours after the news broke.
© Copyright IBTimes 2023. All rights reserved.