'Doctor Who' EP Says Season 11 Will Not Focus On 'Lesbians In Space'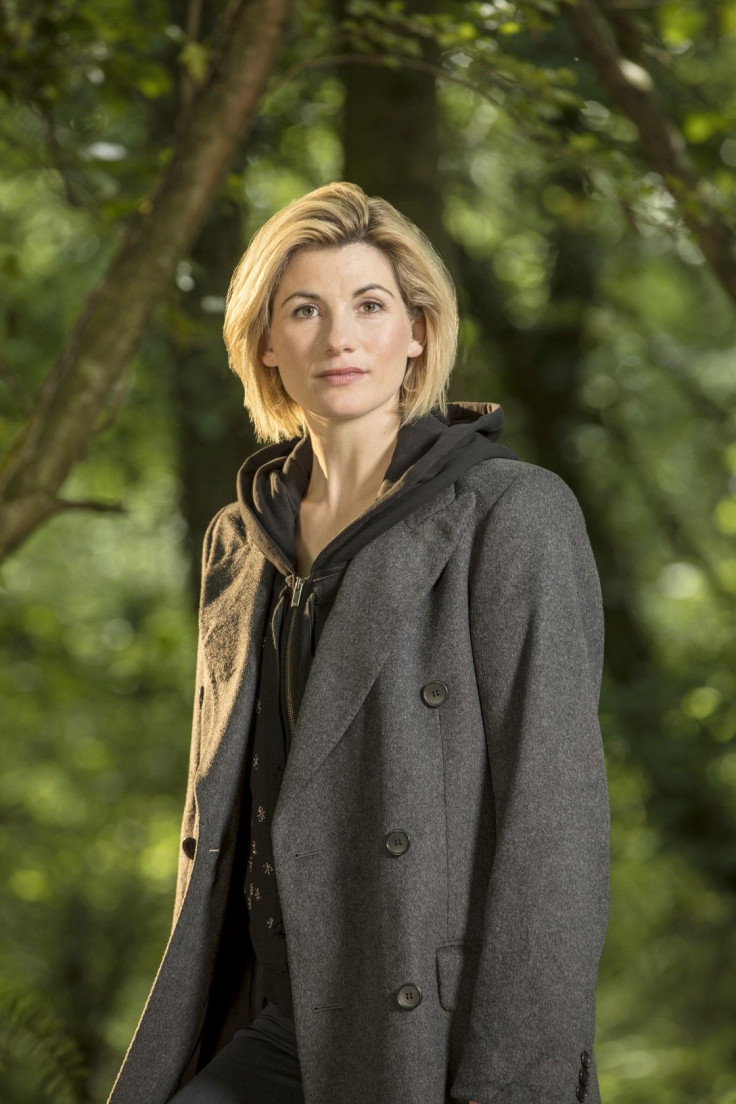 "Doctor Who" will be led by a female Doctor next year, but Whovians shouldn't make any assumptions about her love life. Jodie Whittaker was announced as the new Time Lord Sunday, and new executive producer Chris Chibnall is delighted with the choice. However, he had to tell certain followers to calm down after speculation about the Doctor's sexual orientation started.
"Anyone thinking it's going to be 'Time Lesbians In Space' sit down and have a cup of tea. It's not. If that's your thing though.. internet," Chibnall tweeted Monday morning.
The Doctor's love interests have typically always been female. However, there have been moments in recent years that have suggested the Doctor might be, as many other aliens are, omnisexual. It would not be a huge shock to see the Doctor with a man. Nine (Christopher Eccelston) shared a kiss with Jack Harkness (John Barrowman), and Ten (David Tennant) was very flirty with Shakespeare. Overall, the Time Lord has never explicitly labeled his sexual orientation. That probably won't change now that the Doctor is a woman.
READ: Billie Piper, Alex Kingston and More Support Jodie Whittaker
It's worth noting that while Chibnall makes it clear that there isn't some big love story being planned with another woman, that doesn't mean the Thirteenth Doctor will have a romance with a man either. The Doctor has only had a couple loves since the show was rebooted in 2005. While there were several in standalone episodes, Rose (Billie Piper) and River (Alex Kingston) were really the only long term love interests. It's entirely possible that the Doctor will just focus on saving people rather than starting a relationship in Season 11.
Presumably, Chibnall's "Time Lesbians in Space" comment is about Whittaker being cast as Thirteen, but it could easily be applied to Bill (Pearl Mackie), who identifies as a lesbian. In the Season 10 finale, her love interest Heather (Stephanie Hyam) saved her from being a Cyberman. Heather made Bill like her, able to freely travel through time and space. The couple was last seen leaving the TARDIS to travel through space together. It seems their adventures won't be the focus of Season 11 (although BBC America has yet to announce whether Bill will return).
Chibnall's most recent tweets have been focused on trying to calm fans. Shortly after Whittaker was announced as the new Doctor, he pleaded with fans to not harass naysayers. "I'm glad most of you are happy about the announcement. It is a big change so don't send abuse to anyone, even those who aren't pleased," Chibnall wrote Sunday.
READ: Watch "Doctor Who" Star Jodie Whittaker's Best Movie And TV Roles
The new showrunner, who is taking over for Steven Moffat, revealed in a press release that he had always wanted a female Doctor. "I always knew I wanted the Thirteenth Doctor to be a woman and we're thrilled to have secured our number one choice," Chibnall said. "Her audition for The Doctor simply blew us all away. Jodie is an in-demand, funny, inspiring, super-smart force of nature and will bring loads of wit, strength and warmth to the role. The Thirteenth Doctor is on her way."
"Doctor Who" Season 11 does not have a premiere date. Whittaker will likely make her debut in the Christmas episode.
© Copyright IBTimes 2023. All rights reserved.