Does Jenelle Evans Have Custody Of Jace And Kaiser? 'Teen Mom 2' Star Updates Fans Before 2016 Premiere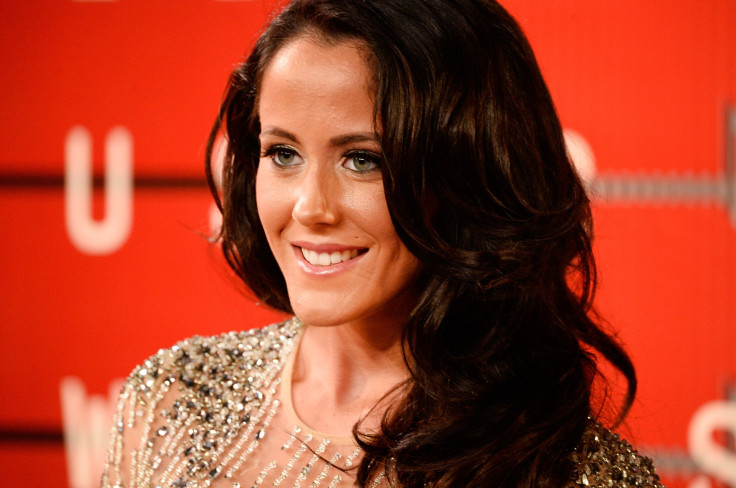 "Teen Mom 2" fans have five days until the Season 7 premiere of the hit MTV docuseries, but Jenelle Evans is already dishing some of the season's forthcoming drama. The 24-year-old mom of two updated viewers on her custody battles.
Jenelle revealed to Us Weekly that she's planning to seek full custody of her 6-year-old son Jace during a hearing on May 3. Jace has been in full custody of Jenelle's mother Barbara since 2011. "I see Jace every weekend. There's no reason why I shouldn't have him full time," said the MTV star. Jenelle added that her mom, whom she previously signed over custody to, won't budge on her rights so she's "going to have to let the judge decide."
While Jenelle continues to fight for her eldest son, the custody arrangement for her and ex-fiancé Nathan Griffith's almost 2-year-old boy Kaiser is also up in the air. Jenelle told the magazine she's been fighting for custody of Kaiser for a year but can't properly file papers because she doesn't know where Nathan lives.
"Nathan won't give me his address," Jenelle said. "If he's going to have Kaiser for a weekend, I need to know where he is."
Jenelle claims that despite Nathan's social media posts about his son, he hasn't asked to spend time with him since December. "He tweets about me but he won't text me and ask to see him ... He wants to make me look bad."
While Jenelle may be engaged in legal battles with her mother and ex, it appears her love life is right on track. Despite Barbara declaring David Eason the "worst boyfriend" she's ever had in the "Teen Mom 2" Season 7 trailer, Jenelle told her Twitter followers she's happy.
Jenelle started dating David in September. Their romance blossomed just one month after Nathan and Jenelle confirmed their engagement was off.
Watch Jenelle's custody drama unfold on "Teen Mom 2" Season 7. The series premieres Monday, March 21, at 10 p.m. EDT on MTV. Watch the trailer for the new season HERE.
© Copyright IBTimes 2023. All rights reserved.