Does The US Still Torture People? After CIA Report, Trump Could Bring Back Military Torture Techniques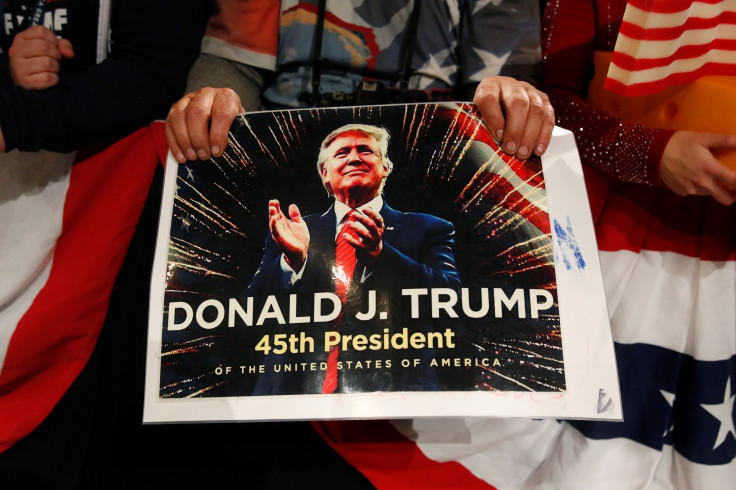 Two years after the Central Intelligence Agency's report on its torture methods during George W. Bush's administration became public and disgusted many with accounts of such techniques as "rectal rehydration" and sexually violent threats against detainees' families, a president-elect in favor of so-called "enhanced interrogation" is preparing to enter the White House.
Long before the majority of the report's 525-page executive summary was declassified, the U.S. government had taken a series of actions to prevent such acts from being repeated. But those policies are vulnerable to a new administration with different views. During Obama's first week in office, for example, he initiated an executive order that established a task force to "ensure humane treatment" of detainees and barred them from being subjected to violence or "humiliating and degrading treatment." Executive orders, however, can easily be reversed by an incoming president.
To keep that from happening, Obama worked with Congress to add a provision to the 2015 National Defense Authorization Act that essentially cemented the changes spelled out in the executive action and passed by a near-unanimous vote in the Senate.
The Center for Victims of Torture, a St. Paul, Minnesota-based advocacy group, hailed the legislation as "powerful." Sen. Dianne Feinstein (D-California), the vice chair of the Select Committee on Intelligence, who wrote a foreword on the declassification of the report on the CIA's practices, praised the law, as well.
"What this means is that a future president can't simply re-write the policy," Feinstein said in a statement on her website. "These limitations are now a matter of law and can't be undone without a future act of Congress."
But while Congress may not be able to touch the legislation, the secretary of defense will have that capability, as University of Texas law professor Robert Chesney pointed out in a post on the legal blog Lawfare.
The act allows the defense secretary to review the Army Field Manual, where the changes to interrogation policy were made, every three years, "in consultation with" the Federal Bureau of Investigation director, the director of national intelligence and the attorney general. That means, depending on who Trump chooses for those positions, the U.S. could revert to generally frowned-upon methods of interrogation by mid-December 2017, according to Chesney.
"Even if a Trump administration does not direct its new Secretary of Defense to act quickly to alter the Field Manual, then, the issue is still likely to come up some time during the first year," wrote Chesney, who also directs the University of Texas' Center for International Security and Law. "Journalists on the Pentagon beat who have any interest in this area would do well to keep an ear to the ground for such changes."
Chesney and Pentagon reporters, however, can rest assured: retired Marine Corps Gen. James Mattis, Trump's choice for defense secretary, told the president-elect he's against the interrogation method.
"He said—I was surprised—he said, 'I've never found it to be useful,'" Trump recalled in an interview with the New York Times. "He said, 'I've always found, give me a pack of cigarettes and a couple of beers and I do better with that than I do with torture.' And I was very impressed by that answer. I was surprised, because he's known as being like the toughest guy."
© Copyright IBTimes 2023. All rights reserved.