'A Dog's Purpose' Video Update: Movie Premiere Canceled After Animal Cruelty And Abuse Alleged, PETA Boycott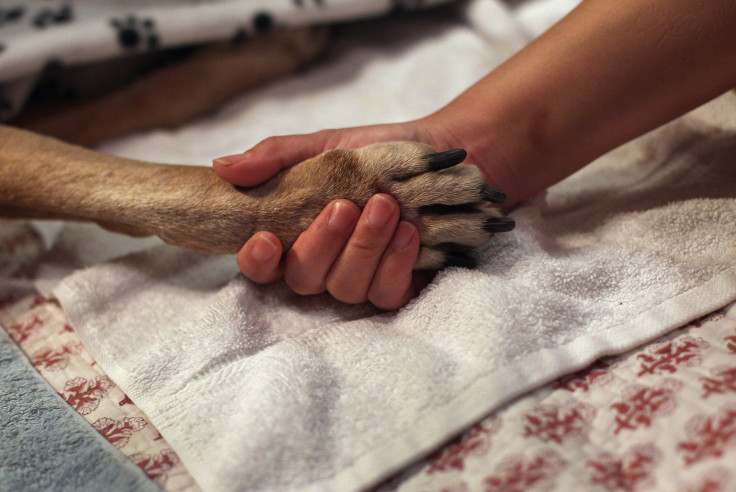 The release of "A Dog's Purpose," a movie much anticipated by animal lovers and based on a book of the same name, has taken a controversial turn after a clip showing alleged animal abuse surfaced online. The scene, leaked earlier in the week, showed a trainer forcing a terrified-looking German Shepard into violent waters. The explosive controversy and a subsequent boycott by People for the Ethical Treatment of Animals (PETA) led to the cancellation of the movie's premiere Thursday.
"While we are all disheartened by the appearance of an animal in distress, everyone has assured us that Hercules the German Shepard was not harmed throughout the filmmaking," Universal Pictures and Amblin Entertainment said in a press release announcing the cancellation of the premiere.
The premiere was set to take place in Los Angeles and the movie was scheduled to be released nationwide Jan. 27. The movie's press tour was canceled, as well. In addition to calling for the premiere's cancellation, PETA asked the movie's director, Lasse Hallstrom, to stop using animals in films altogether. The dogs used in the movie were reportedly from the training and handling company Birds & Animals Unlimited.
"We were all committed to providing a loving, respectful and safe environment for all the animals in the film," Hallstrom tweeted Thursday. "To all who saw the upsetting clip from the making of a dog's purpose: I DID NOT SEE WHAT HAPPENED BEFORE CAMERAS ROLLED!"
The American Humane Society was investigating the footage and a spokesperson told the Associated Press that its safety representative who worked on the film was suspended.
"While we continue to review the circumstances shown in the edited footage, Amblin is confident that great care and concern was shown for the German Shephard Hercules, as well as for the other dogs featured throughout the production of the film," the production company said in a statement Wednesday. "On the day of the shoot, Hercules did not want to perform the stunt portrayed on the tape so the Amblin production team did not proceed with filming that shot."
​
© Copyright IBTimes 2023. All rights reserved.