Donald Trump-Elizabeth Warren 'Indian' Feud Update: Senator's Native American Ancestry Claim Disputed, Again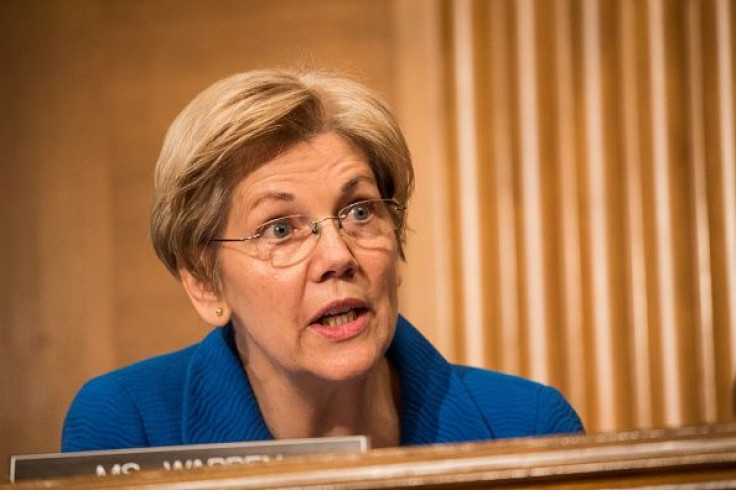 U.S. Sen. Elizabeth Warren of Massachusetts is the latest politician to become entangled in a feud with Republican presidential front-runner Donald Trump after the candidate questioned Warren's claims of Native American ancestry. The fight spilled over onto social media Monday when Warren took to Twitter to call Trump a "loser."
Hours later, a reporter for the Guardian tweeted that Trump now "refers to Elizabeth Warren as 'the Indian.'" When asked about Warren at a Monday news conference, Trump again referred to Warren as such. "Who is that, the Indian? You mean the Indian?" Trump said.
The controversy about Warren having Native American ancestry stems from her 2012 election campaign, when the former Harvard Law School professor was criticized for describing herself in a university directory as being Native American. Fast-forward to last week when Warren called Trump a "threat" on Facebook, and the White House hopeful returned the contentious issue to the forefront in a New York Times article published Sunday.
"Donald Trump is a bigger, uglier threat every day that goes by — and it's time for decent people everywhere — Republican, Democrat, Independent - to say No More Donald," Warren wrote March 14 on her official Facebook page.
Trump fired back in a column by New York Times writer Maureen Dowd.
"I think it's wonderful because the Indians can now partake in the future of the country," he said. "She's got about as much Indian blood as I have. Her whole life was based on a fraud. She got into Harvard and all that because she said she was a minority."
In a series of tweets and on Facebook, the Democratic senator responded Monday to repeatedly call Trump a loser. "@RealDonaldTrump knows he's a loser. His insecurities are on parade: petty bullying, attacks on women, cheap racism, flagrant narcissism," she wrote.
Warren continued to tear into the Republican candidate on Twitter after he called her "the Indian" Monday at the Washington press conference. She cast out a few more tweets to call the real estate mogul's campaign racist, xenophobic and sexist, among other offenses. "@RealDonaldTrump is 'cool with being called an authoritarian,' isn't upset at Hitler comparisons & thinks we won't fight back? WRONG!" she said.
It was determined in 2012 that Warren is likely 1/32 Cherokee, but many have still questioned whether that ties her to the Native American community. Despite criticism, Warren defended her claims. "Native American has been a part of my story, I guess since the day I was born, I don't know any other way to describe it," she said in 2012.
Some Native Americans find the term "Indian" to be a racial slur, but there is no consensus among the community, according to PBS.
© Copyright IBTimes 2023. All rights reserved.
FOLLOW MORE IBT NEWS ON THE BELOW CHANNELS