Elizabeth Warren Backs Payday Loan Regulation; Democratic Leader Touts Permissive 'Florida Model'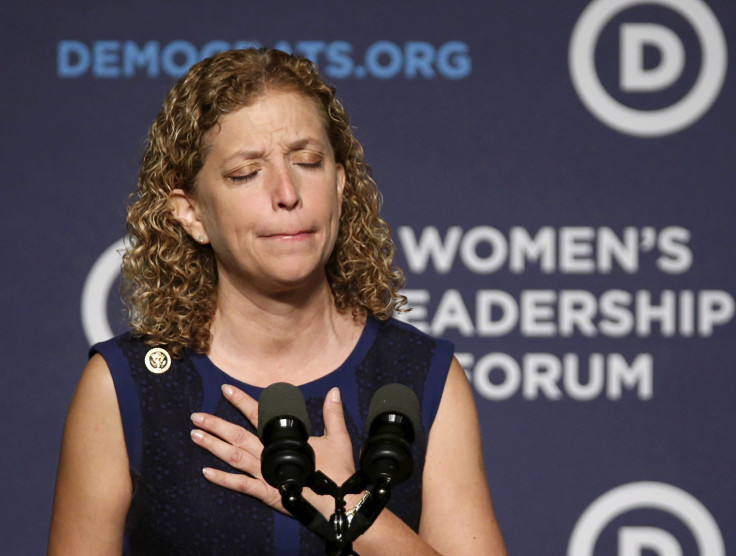 Two of the Democratic Party's most prominent leaders are facing off over payday loans — short-term, high-interest rate loans that, consumer advocates say, drag countless low-income households into insurmountable debt. Sen. Elizabeth Warren, D-Mass., supports the federal Consumer Financial Protection Bureau (CFPB), which is suggesting new restraints on how payday lenders operate. Democratic National Committee Chair Debbie Wasserman Schultz touts Florida's more permissive regulatory approach and has co-sponsored legislation that would pre-empt the CFPB rules.
Wasserman Schultz is part of a bipartisan group in the House, half of whom represent districts in Florida, pushing a bill that would block the CFPB from issuing new payday lending regulations for at least the next two years. The CFPB is expected to propose new rules this spring that would cap loan rollovers and require that lenders assess upfront whether potential borrowers are capable of repaying their loans.
Earlier this month, Warren tweeted out her opposition to the bill.
The bill drew new attention last week after the progressive group Allied Progress launched an ad campaign targeting Wasserman Schultz, who represents Florida's 23rd district. The group says Wasserman Schultz has accepted $68,000 from the payday lending industry, implying that those funds led to her support for the bill.
Tim Canova, who is launching a primary challenge against Wasserman Schultz from the left, told International Business Times the bill is "terrible legislation." He said he was mystified that some lawmakers point to Florida's rules as a model.
In fact, nearly every member of Florida's congressional delegation has taken issue with the CFPB's proposal. In an April 2015 letter to CFPB director Richard Cordray, 26 of the state's 27 House members held up Florida's more permissive regulatory regime as "the most progressive and effective in the nation."
"To ignore our experience, which has proven to encourage lending practices that are fair and transparent without restricting credit options, would do an immeasurable disservice to our constituents," they wrote.
That's not how Alice Vickers, director of the Florida Alliance for Consumer Protection, sees it. She told IBT that the 2001 law regulating Florida payday loans failed to prevent the exorbitant interest rates and downward debt spirals that, in her view, make the industry so harmful.
"In 2001, they were charging ridiculous amounts of interest, and they still are," said Vickers. "So it didn't change the predatory practices; it just created a structure for them."
Payday borrowers are typically cash-strapped, low-income consumers seeking a short-term payoff of $500 or less. The average annual percentage rate for a payday loan in Florida is 304 percent.
Neither Florida law nor the proposed CFPB rules cap interest rates, but the CFPB rules put the burden on lenders to determine whether borrowers are capable of repaying a potential loan. CFPB regulations would also impose a 60-day "cooling-off" period for borrowers after two loan rollovers or three total loans.
In contrast, the Florida model prohibits rollovers and mandates a 24-hour "cooling-off" between the repayment of one loan and the taking out of another. As a result, consumers will take out several loans over the course of a year instead of rolling over.
"Eighty-five percent of payday loans go to borrowers that have seven or more loans a year," said Diane Standaert, director of state policy at the Center for Responsible Lending. "That these loans are taken out in rapid succession is evidence of a debt trap."
"This long-term debt trap is the core of the payday business model both in Florida and across the country," said Standaert.
In response to a query from IBT, Wasserman Schultz's communications director Sean Bartlett said in a statement that "Florida's model and experience can be instructive to CFPB as it considers its national rulemaking."
"Florida lawmakers know that before 2001, the payday lending industry was running roughshod over consumers in the Sunshine State," said Bartlett. "The state House and Senate voted unanimously at the time to make reforms that fifteen years later, better protect consumers while still preserving access to credit for working families who need it."
© Copyright IBTimes 2022. All rights reserved.
FOLLOW MORE IBT NEWS ON THE BELOW CHANNELS