Donald Trump Foreign Policy Update: McMaster May Shake Up Homeland, National Security Councils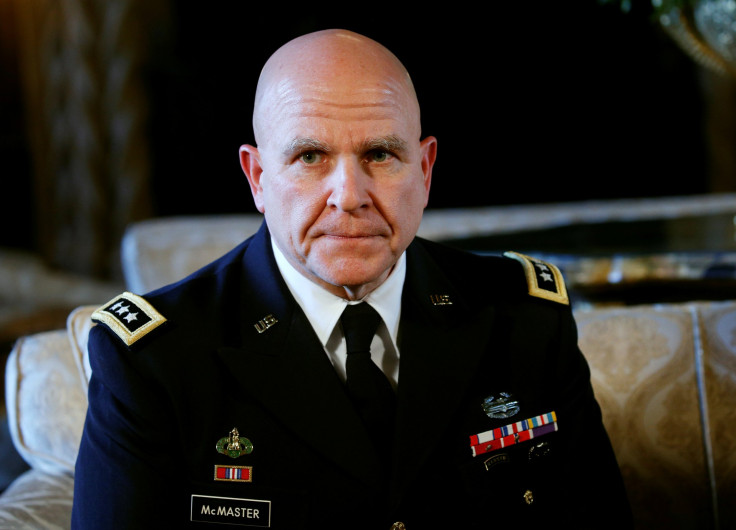 Newly installed national security adviser Lt. Gen. H.R. McMaster mulled an almost complete overhaul of President Donald Trump's foreign policy and previous actions that shook up the National Security Council (NSC) and others in his first week in office, the New York Times reported Wednesday.
However, whether chief White House political strategist Steve Bannon retains his elevated role on foreign policy and security matters has remained unclear.
The report stressed McMaster's potential switch-ups could put the Department of Homeland Security under his purview, and he could be granted complete access to the military and the country's intelligence agencies.
In particular, McMaster may also mend ties between Trump and the military in one quick move. He could restore the chairman of the Joint Chiefs of Staff, Marine Gen. Joseph Dunford, as well as the director of national intelligence to the NSC after a Trump executive order diminished their roles in the council's meetings, anonymous sources privy to the would-be changes told the Times.
Part of the sweeping proposals, which came a little over a month after Trump entered the Oval Office, were fueled by now-ousted McMaster predecessor Michael Flynn. Originally, the NSC and the Homeland Security Council was split up with the intent of limiting the power of Flynn, who was asked to resign after it was revealed he had engaged in talks with a Russian ambassador regarding sanctions placed by President Barack Obama after the Russians allegedly hacked the presidential election last year.
Bannon's role, expanded unlike many others who have filled his position before, involved attending NSC meetings. As of now, that has not been challenged under McMaster.
In less than a week, McMaster appeared to have made a significant impact on the administration — and could even squash allegations over Trump's supposed involvement with Russia. After McMaster was named as Flynn's replacement, Russia refused to comment on the appointment. Last year, McMaster headed up a panel charged with contemplating ways to figure out how to deal with Russia's growing military presence around the globe.
© Copyright IBTimes 2023. All rights reserved.