Donald Trump May Fire Robert Mueller, Russia Collusion Investigator, Citing Conflict Of Interest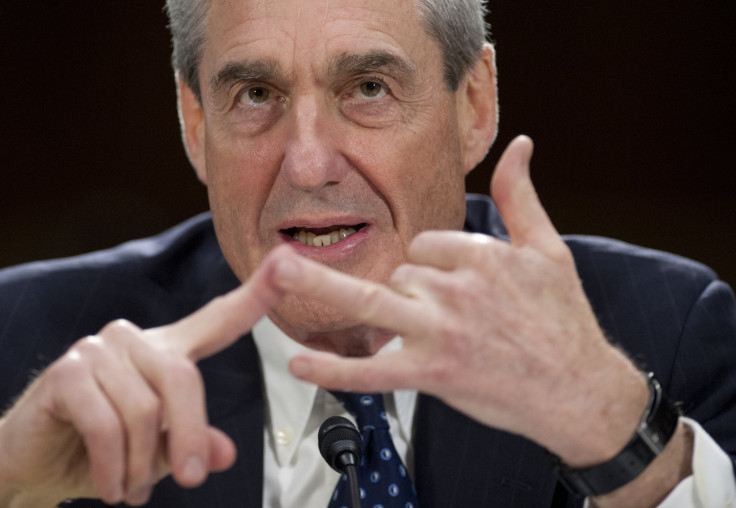 According to President Donald Trump's longtime friend and Newsmax Media CEO Chris Ruddy, POTUS may consider firing Robert Mueller, who has been appointed special counsel to FBI's Russian investigation, in the near future, and he may cite conflicts of interest as a probable reason. However, Ruddy also emphasized that he did not think the president would be wise in dismissing Mueller, especially since there has been a lot of negative buzz in the media regarding the lack of justification from Trump when he fired former FBI Director James Comey.
"I think he's considering perhaps terminating the special counsel. I think he's weighing that option. I personally think it would be a very significant mistake," Ruddy said Monday, PBS Newshour reported.
Ruddy also stated that Trump would be within his right to fire Mueller since there are certain conflicts of interest that exist regarding the past relationship shared by the president and the special counsel. Mueller's law firm, WilmerHale, has represented Trump's former campaign manager and also some Trump family members. Trump had also interviewed Mueller for the role of FBI director before Mueller was appointed special counsel in charge of the Russia investigation.
White House spokeswoman Sarah Huckabee Sanders dismissed Ruddy's statement, saying he does not speak for the president. "Chris speaks for himself," Huckabee said.
Both Republicans and Democrats praised Mueller when he was appointed the special counsel in May, calling him someone who would handle the allegations against the Trump administration in an unbiased and fair manner. But the president's allies have since changed their opinion, calling for Mueller to be removed as the special counsel, stating that he shares a close friendship with Comey for the last 15 years. Also, some of his newly appointed prosecutors have donated to both former President Barack Obama's and 2016 Democratic candidate Hillary Clinton's election campaigns in the past.
Read: Special Counsel Robert Mueller Could Object To James Comey's Public Testimony Before Intelligence Committee
Washington Examiner columnist Byron York, who is a Republican, wrote Sunday: "Is that a conflict? Should a prosecutor pursue a case in which the star witness is a close friend? And when the friend is not only a witness but also arguably a victim — of firing — by the target of the investigation?"
Trump ally Dick Morris told Politico on Monday: "I think the idea of having an enemy when you're the object of a special prosecutor is a very important one."
Former Speaker of the House of Representatives Newt Gingrich tweeted Monday that he refused to believe Mueller could ever handle the Russian investigation fairly.
Member of the House Intelligence Committee Adam Schiff, a California Democrat, made it clear the House would not stand down if the president fired Mueller.
"If President fired Bob Mueller, Congress would immediately re-establish independent counsel and appoint Bob Mueller. Don't waste our time," Schiff tweeted Monday.
Read: Who Is Robert Mueller? Former FBI Director Is Special Counsel For Russia Probe
Comey's Thursday testimony before the Senate Intelligence Committee is believed to have sparked outrage among the conservatives who have since proceeded to build up a case against Mueller.
The former FBI director said he had deliberately leaked the contents of his memos to a friend, following his dismissal, because he knew that when people came to know the president might have tried to influence the Russian investigation, a special counsel was bound to be appointed to review it.
© Copyright IBTimes 2023. All rights reserved.