Donald Trump Poll Numbers Show Limits Of Support Despite Lead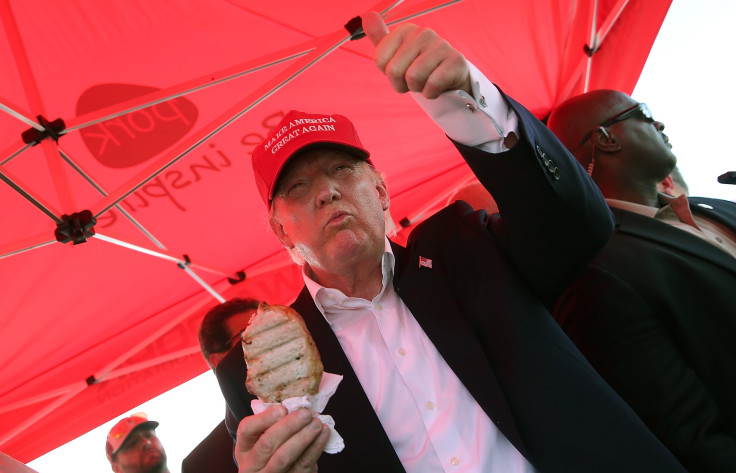 WASHINGTON -- Republicans may think Donald Trump is the best candidate on a host of issues -- the economy, fighting ISIS and illegal immigration. But according to a CNN poll released Tuesday, they don't think he's the best candidate to win the 2016 general election. And the limits of his support are beginning to come into focus.
Despite a wave of criticism for Trump after his performance in the first Republican primary debate earlier this month, polling numbers prove his supporters are undeterred. The CNN poll, conducted after the Aug. 6 Cleveland debate, found Trump still on top with 24 percent. In second place, former Florida Gov. Jeb Bush gets only 13 percent. Trump is even winning the second-choice race, with 18 percent asked to make a second choice moving over the New York real estate mogul and reality television star.
Retired neurosurgeon Ben Carson placed third in the poll with 9 percent, followed by Florida Sen. Marco Rubio and Wisconsin Gov. Scott Walker, who were tied for fourth with 8 percent apiece. In sixth place was Kentucky Sen. Rand Paul at 6 percent, followed by Texas Sen. Ted Cruz, former HP CEO Carly Fiorina and Ohio Gov. John Kasich -- all tied for seventh place at 5 percent.
But the polls are making clear that Trump's ceiling -- the maximum amount of support he can coalesce -- is still low. One of the biggest indicators of his ceiling is the large number of people who have an unfavorable opinion of him. Of those polled, 59 percent had a negative view of the bombastic candidate. The poll also asked whether they thought Trump stood the best chance to beat the Democrat in the general election -- only 38 percent thought so. And 58 percent said they thought another candidate would stand a better chance.
Donald Trump Presidential Candidate Profile | InsideGov
Trump's electability in the general is a question that could be overcome. Republicans are growing increasingly confident that anyone they nominate could beat Hillary Clinton, who still holds a large lead on the Democratic side. And the party has struggled for decades over prioritizing ideology over electability.
But Trump is still doing staggering well -- despite those low favorability numbers -- when voters are asked about how he would handle the issues.
Which Republican would best handle the economy? The poll found 45 percent said Trump, putting him far ahead of Bush in second at 8 percent. When it comes to illegal immigration, Trump leads with 44 percent of Republicans. And on fighting ISIS, he is still on top with 32 percent.
"They like that he is brash, and takes no abuse from anyone – especially the media – without returning it in equally forceful measure, because they are tired of a biased media that attempts to force its view of the world on them," said Mark Meckler, an early leader of the tea party movement. "They like that he is a successful businessman who seems to understand that government needs to get out of the way so private citizens can get things done."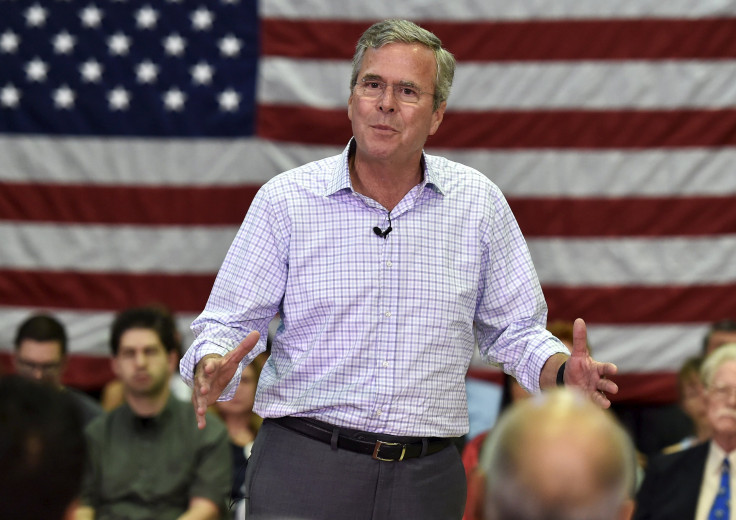 Working to Trump's advantage is the size of the field. With 17 candidates in the race, it's virtually impossible for anyone else in the field to coalesce enough support to seriously challenge him. And that means it could take well into the primary process -- after some of the candidates have dropped out -- before a viable opponent can arise.
For Bush, the poll numbers are also offering signs that he could have trouble becoming that contender, despite his frequent position at second place. The same CNN poll found that Bush also suffers from high unfavorable numbers. Of those polled, 56 percent had an unfavorable opinion of the former Florida governor seeking to become the third President Bush -- and that's up from 43 percent in a CNN poll in July. He's also not picking up much in the second-choice category -- only 10 percent named him as their next pick.
© Copyright IBTimes 2023. All rights reserved.