Donald Trump Press Conference Live Stream: Watch President-Elect Speak In New York City Amid Russia, Sex Allegations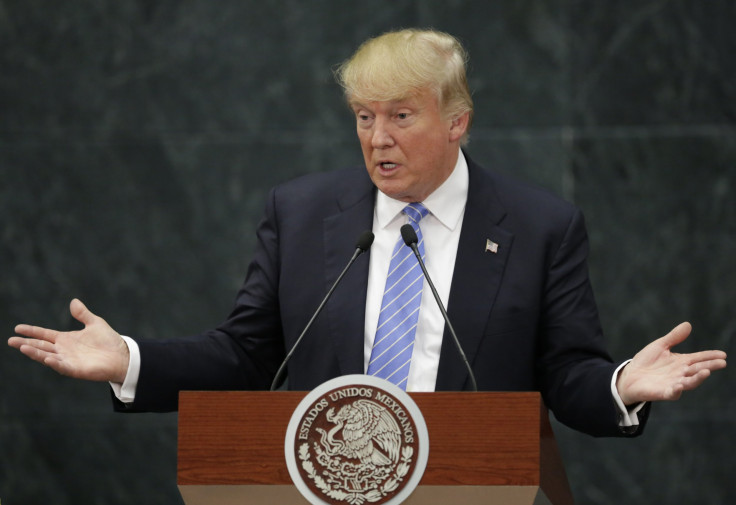 President-elect Donald Trump was set to hold his first news conference Wednesday since July, during a busy week that included President Barack Obama's farewell speech, cabinet confirmation hearings and "vote-a-rama" in Congress. He was also expected to address an unconfirmed report alleging that Russia had obtained compromising personal information about him including evidence of sex acts with prostitutes.
The president-elect, who planned to speak at 11 a.m. EST in New York City, announced the general news conference on Twitter. To watch a live stream of the event, click here or watch an embedded feed below.
Trump has not held a press conference since before he was elected president in November, choosing instead to make most of his announcements through Twitter, a few interviews and rallies. He had initially scheduled a conference for Dec. 15 to discuss business conflicts of interest in respect to his presidency, but cancelled for a later date.
The press conference was due to coincide with a week full of events. Obama delivered his final address the night before at 9 p.m. where he reflected on his time in the Oval Office and his "outlook on the future of [the] country," according to the White House.
And yet, there were still a few extra things happening on Capitol Hill: Jeff Sessions' attorney general confirmation and General John Kelly's Homeland Security secretary confirmation hearing started Tuesday. Also, Rex Tillerson's secretary of state confirmation, Mike Pompeo's CIA director confirmation and Elaine Chao's Transportation secretary confirmation hearings were all slated for Wednesday right before Trump's news conference.
The Senate was also scheduled to vote in what is known as "vote-a-rama" — votes for consideration of the annual budget resolution — Wednesday in order to start the process to repeal Obama's health care law.
On Thursday, members of Congress were set to question defense secretary nominee General James Mattis, commerce secretary nominee Wilbur Ross and housing and urban development nominee secretary Ben Carson.
© Copyright IBTimes 2023. All rights reserved.