Donald Trump Scranton Live Stream: Watch GOP Nominee's Pennsylvania Town Hall With Mike Pence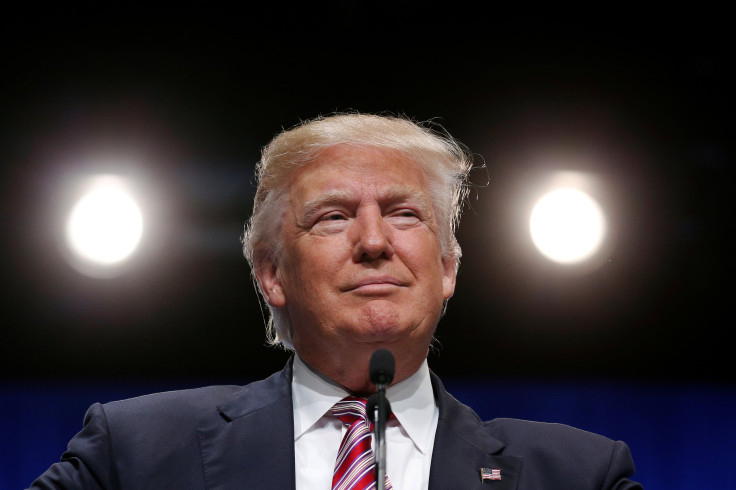 Who would Michael Scott vote for? We may never know, but Republican presidential nominee Donald Trump will visit the home of "The Office" Thursday. The billionaire and his vice presidential pick, Indiana Gov. Mike Pence, are scheduled to hold a town hall at 3 p.m. EDT in Scranton, Pennsylvania.
Doors were set to open at noon for the event, which will take place in the Lackawanna College Student Union Gymnasium. Tickets were available for free online, but you can watch Trump speak even if you're not in the Keystone State.
Check out a live stream of the town hall here or below:
Trump appeared at a news conference earlier in the day in Doral, Florida, where he called President Barack Obama "ignorant" and labeled former New York Rep. Anthony Weiner a "pervert."
The GOP nominee also addressed the recent hack of the Democratic National Convention's emails, which some pundits have suggested Russia was behind.
Trump turned his statement on the issue into a shot at Democratic nominee Hillary Clinton, who deleted about 30,000 messages off the private email server she used while secretary of state before turning over the contents of her inbox to investigators.
"If it is Russia — which it's probably not. Nobody knows who it is — but if it is Russia, it's really bad for a different reason, because it shows how little respect they have for our country," Trump said Wednesday. "I will tell you this. Russia, if you're listening, I hope you find the 30,000 emails that are missing. I think you'll probably be rewarded mightily by our press. Let's see if that happens next."
Trump will be speaking Wednesday afternoon about 130 miles away from the Democratic National Convention in Philadelphia, where delegates and lawmakers are rallying for Clinton. Though the general election isn't until November, the two major party candidates are in a tight race — as of Wednesday morning, RealClearPolitics had Trump beating Clinton by 1.1 percentage points.
© Copyright IBTimes 2023. All rights reserved.