Donald Trump Sexual Assault Accusations: Timeline And List Of Women With Lawsuits, Including A 13-Year-Old Girl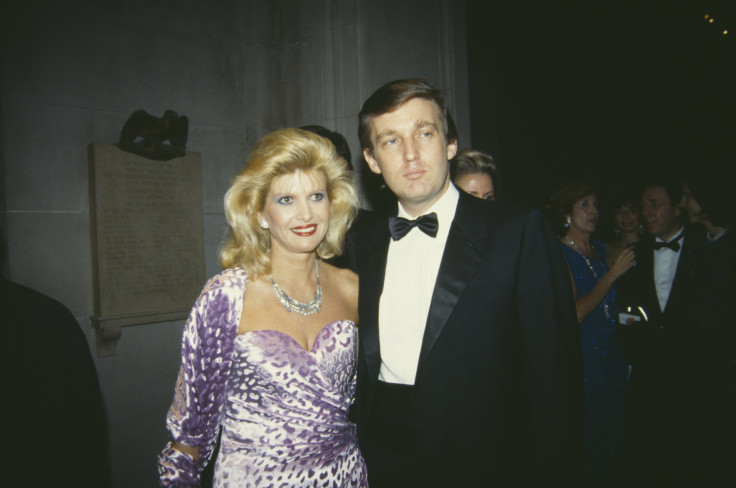 Donald Trump's comments that he can "do anything" to women thanks to his stardom, including but not limited to "grab[bing] them by the p----" may have triggered widespread outrage when the video leaked on Oct. 7, but women have been accusing the Republican nominee of sexual harassment and assault for years. Here is a timeline of Trump's unwanted advances and a glimpse of women he allegedly targeted:
Jessica Leeds in 1979: On a flight to New York, the Republican nominee, seated next to Leeds, groped, kissed and touched her "wherever he could find a landing spot" for about 15 minutes, she told the New York Times. "The guy in the seat across the aisle could see," Leeds, who was 38 at the time and is now 74, said in an interview with CNN's Anderson Cooper. "And I kept thinking, maybe the stewardess is going to come and he'll stop, but she never came." Trump threatened to sue the Times for publishing the report, which his lawyers called "nothing more than a politically-motivated effort to defeat Mr. Trump's candidacy."
Kristin Anderson in the 1990s: Anderson, 46, was shaken when, seated on a couch at a crowded nightclub in her early twenties, she felt fingers moving up her skirt and through her underwear, as Trump was in the process of carrying out the actions about which he bragged in the aforementioned leaked video. The photographer, who was working as a model and makeup artist at the time, told the Washington Post she was "very grossed out and weirded out," but hardly mentioned the incident until a brunch with friends in which they discussed similar encounters with "creepy old guys," and ended up "laughing about how pathetic" Trump's actions were. In a response to requests from the Post, Trump spokeswoman Hope Hicks called Anderson's allegations "ridiculous."
Ivana Trump in 1990: In his 1993 biography of Trump, "The Lost Tycoon," Harry Hurt referenced a copy of the candidate's first wife Ivana's divorce deposition, in which she stated in sworn testimony that Trump violently raped her. But when the book was published, Trump's lawyers insisted that its publisher insert a statement from Ivana saying she did not want the word "rape" to be interpreted in "a literal or criminal sense" into every copy, according to The New Yorker. This was after Ivana agreed to a $14 million divorce settlement with the real estate mogul in 1991.
Jill Harth in 1992: In a 1997 complaint, Harth, a makeup artist, accused Trump of cornering her in his daughter Ivanka's bedroom at Trump's Mar-a-Lago estate and attempting to rape her. After the New York Times included her in a May report on Trump's private encounters with women, his campaign tried to get her to retract her comments, she told The Guardian in July. "They were trying to get me to say it never happened and I made it up," Harth said. "And I said I'm not doing that."
Vendela Kirsebom in 1993: When Vanity Fair editor Graydon Carter took Trump to the 1993 White House Correspondents' Association dinner as a "novelty guest" for the sake of shock and humor, he admittedly made a mistake in seating him next to Swedish Model Kirsebom. "After 45 minutes she came over to my table, almost in tears, and pleaded with me to move her," Carter recalled for a piece in the magazine's November 2016 issue. "It seems that Trump had spent his entire time with her assaying the 'tits' and legs of the other female guests and asking how they measured up to those of other women, including his wife."
Jane Doe in 1994: On Dec. 16, Trump and financier Jeffrey Epstein—who has previously been convicted for underage sex crimes—are set to appear in a New York district court for a civil lawsuit by a woman alleging the two men raped her at Epstein's Manhattan home when she was 13 years old. Responding to requests for comment from the Guardian, a Trump lawyer called the case "a sham lawsuit."
Cathy Heller in 1997: At a brunch at Trump's Florida Mar-a-Lago mansion, Heller, now 63, said her mother-in-law introduced her to the businessman when he was greeting families seated at tables in a large open lobby. "He took my hand, and grabbed me, and went for the lips," Heller told The Guardian in mid-October, adding that she stumbled backwards in alarm. "And he said, 'Oh come on.' He was strong. And he grabbed me and went for my mouth and went for my lips."
Temple Taggart in 1997: In a rehearsal for the 1997 Miss USA show, Taggart, a contestant, "felt awkward and embarrassed" when Trump kissed her on the lips. Later, when the Republican nominee invited her to Trump Tower to help her with her budding modeling career, she said in an interview with CNN's Erin Burnett, he embraced her and kissed her on the mouth once more. Rather than staying for a few weeks as planned, she quickly bought a plane ticket home. Trump told NBC News in a statement that he didn't know Taggart.
Miss Teen USA pageant contestants in 1997: Trump walked into a changing room where contestants as young as 15 were undressing, telling the girls something akin to "Don't worry, ladies, I've seen it all before," one former contestant told Buzzfeed. She was one of five who recalled him entering the dressing room.
Karena Virginia in 1998: In a press conference with women's rights attorney Gloria Allred, Virginia, a yoga instructor and lifestyle coach, told reporters at a press conference in New York on Oct. 20 that Trump groped her as she was waiting for a car to pick her up from the U.S. Tennis Open in Flushing, Queens. When she pulled back, he allegedly said, "Don't you know who I am?" she recalled, wiping away tears. "I felt intimidated and I felt powerless." Trump's campaign called the accusations "fictional stories and clear efforts to benefit Hillary Clinton."
Mindy McGillivray in 2003: McGillivray, a 36-year-old Florida native who was 23 at the time of the incident, was helping with a friend with a photo shoot for an event at the same Florida estate where Trump allegedly cornered Harth 11 years earlier. When meeting performer Ray Charles backstage, she told the Palm Beach Post, she felt someone grab her butt. "I turn around and there's Donald," she told the paper, adding that he "sort of looked away quickly."
Rachel Crooks in 2005: As part of the same report in which Leeds made her accusations public, Crooks, a former Trump Tower receptionist and 22 years old at the time of the encounter, told the paper that when she introduced herself to Trump, he "kissed me directly on the mouth." She recalled the inappropriate nature of the incident, adding that she "was so upset that he thought I was so insignificant that he could do that."
Jennifer Murphy in 2005: The Season Four "Apprentice" contestant sought to downplay an instance of unexpected intimacy to CNN's Erin Burnett about a moment in which Trump kissed her on the mouth, following the moment in which she was "fired" from the reality show. "I was a little surprised, but I wasn't offended," she said. "They're calling it 'the incident,' and 'Jennifer Murphy speaks out,' and I gave an hour-long interview with a journalist… talking about how Donald Trump empowered me, and they asked if he had ever kissed me or attempted to, and I said, 'Well, yes he gave me a little kiss.' All of a sudden, that's the headline."
Natasha Stoynoff in 2005: Alone in a room with the former People Magazine writer during a tour of Trump's Florida mansion, the Republican candidate "was pushing me against a wall and forcing his tongue down my throat," Stoyoff, now 51, alleges. Trump's then-pregnant wife, Melania, was upstairs, she told People. At a North Carolina rally in mid-October, Trump denied multiple allegations on account of his accusers' appearances. Melania's lawyer issued a letter demanding a retraction—but not of the sexual assault accusation, only Stoynoff's claims that she met Melania on the street, hugged her and spoke to her in a friendly manner.
Ninni Laaksonen in 2006: Laaksonen—who competed as Miss Finland in the Miss Universe contest, which Trump once owned—told the Finnish paper Ilta Sanomat that Trump "squeezed my butt" prior to their joint appearance on The Late Show with David Letterman in 2006. "I don't think anybody saw it but I flinched and thought, 'What is happening?'" she said to the paper.
Summer Zervos in 2007: Like Virginia, Zervos made her accusations public in an October press conference with Allred, the women's rights attorney. The former contestant on the fifth season of Trump's reality show "The Apprentice" told reporters in Los Angeles that, at the Beverly Hills hotel in 2007, when Trump asked her to meet with him to discuss a job opportunity, he kissed her on the mouth, groped her and tried to lure her into his bedroom. A day after she pushed him away, he offered her a job for half of the salary she told him she had been seeking.
Nausheen Nurani in 2010: Nurani, a server at a restaurant in a hotel of Trump's in Chicago, alleged in a complaint that she had been subjected to "frequent sexual harassment in her employment" at the restaurant and was fired after reporting the incidents to her supervisor. The case was settled in March with undisclosed terms, USA Today reported.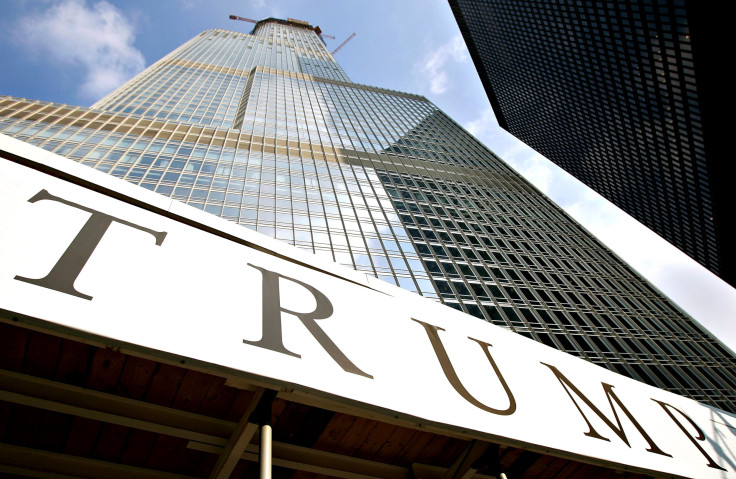 © Copyright IBTimes 2022. All rights reserved.
FOLLOW MORE IBT NEWS ON THE BELOW CHANNELS