Donald Trump Slammed For 'Sell It On eBay' Comment To Hurricane Laura First Responders
President Donald Trump went down to Lake Charles, Louisiana and Texas to visit the areas which were hit hard by Hurricane Laura this week. However, the kind of help he appeared to offer some first responders is facing major backlash.
In a new video of the President meeting with Lake Charles first responders, he is seen requesting a pen and asking for someone to send over some of the people who have been responding to the disaster scene. He then sits down and starts signing his autograph for some of the people in attendance. However, what may have been an attempt at humor to help fund the disaster relief is now being criticized, as he is clearly heard telling more than one responder to then sell the autograph on eBay, where it would fetch them $10,000.
"Here sell this tonight on eBay, you'll get 10,000," he says as he hands the first autograph over. He then repeats it two more times as he signs other autographs, including to the town's sheriff.
Naturally, critics who then saw the video surface on Twitter were not impressed with what they saw as a cavalier attitude.
"Y'all need to vote this callous [expletive] out of office. Instead of giving hurricane relief, he's giving signatures that he somehow things will go for $10K on ebay," one person wrote. "This is who some of y'all are proud to follow. To support, Someone who is so arrogant, & inhumane."
Others also chimed in with criticisms, including one who pointed out that not only was the President likely inflating the amount his signature could go for but that he likely wouldn't be happy to learn that similar things featuring his predecessor, Barack Obama's signature, could go for more money.
While the President may have just been trying to inject humor into the situation, he hasn't responded to the criticisms so far. This is also not the first time his response to a hurricane-ravaged area has earned massive criticism though either.
Back in 2017, after Hurricane Maria, a Category 5 storm, devastated Puerto Rico, the President was criticized for his response. Not only was aid to the U.S. territory slow, but he delayed his visit to the area to instead pay a visit to a private golf club in New Jersey.
After finally arriving in the area, he also then famously faced backlash for tossing rolls of paper towels into a crowd of people seeking provisions.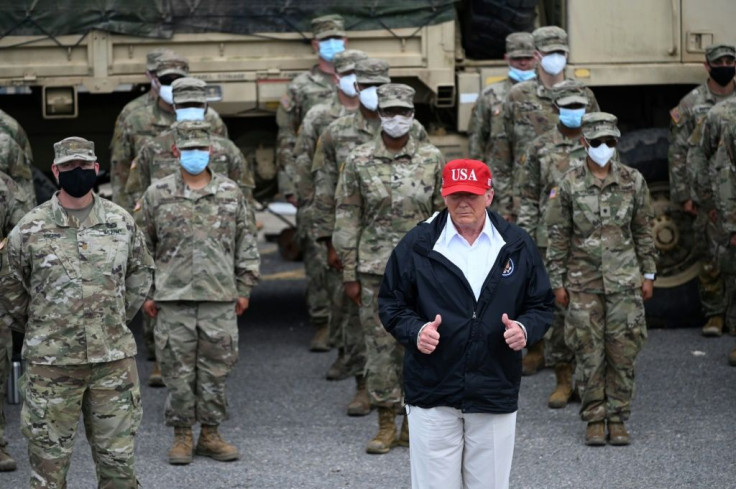 © Copyright IBTimes 2023. All rights reserved.
FOLLOW MORE IBT NEWS ON THE BELOW CHANNELS