Donald Trump Sparks Speculations He Takes Adderall; POTUS Takes Heart Attack, Hair Growth Meds?
KEY POINTS
Donald Trump sparked rumors he still takes Adderall
Donald Trump reportedly takes several medications daily
Donald Trump's health has been a subject of constant scrutiny for years
Donald Trump has been sparking speculations that he takes Adderall on a regular basis. And a video did not help convince his critics that this isn't really the case.
Twitter user @cm_merlin uploaded a video of Trump speaking in front of reporters when a white string-like substance fell off his nose and on his coat. Political Flare described the white pebble-like substance as a medication because it didn't look like dirt in the POTUS's nose.
"Beep, Beep Toot Toot #TrumpDrugs #Unfit #FakePresident," the Twitter user captioned the video.
Former "Celebrity Apprentice" staff Noel Casler claimed that this isn't the first time that he saw a white substance gushing out of Trump's nose.
"Nine seconds into this clip you can already see a white substance fly out of Trump's right nostril. I wasn't in the room for this, obviously, but saw the same thing happen on 'Celebrity Apprentice' finale tapings all the time," he tweeted.
Meanwhile, Political Flare claimed that the president takes a slew of medications. However, there hasn't been any confirmation that he takes Adderall.
In order to regulate his high cholesterol, Trump reportedly takes rosuvastatin that helps lower the total and LDL blood cholesterol. The publication claimed that it is possible for Trump to take the medication to reduce his cholesterol levels and prevent possible complications.
The POTUS also takes an antibiotic for rosacea, which is a skin condition that causes redness in the face. Melania Trump's husband takes antibiotics to fight the inflammation that causes the redness on his skin.
Trump also takes baby aspirin to improve his heart health. Considering the president's diet, taking baby aspirin to prevent a heart attack is deemed necessary.
The POTUS also takes hair growth medications, which is why he still has a full head of hair even though he's already 73 years old. Adult men typically take Propecia to help treat male pattern baldness.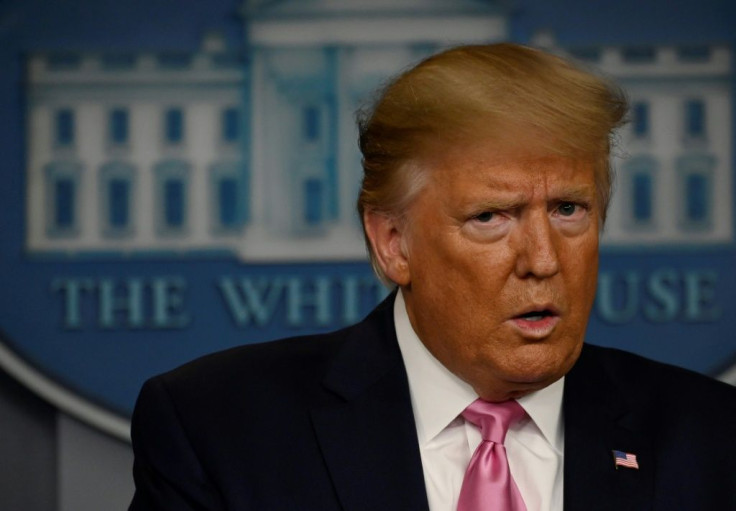 © Copyright IBTimes 2022. All rights reserved.
FOLLOW MORE IBT NEWS ON THE BELOW CHANNELS