Donald Trump Shockingly Called Barack Obama A 'Psycho'; POTUS Questioned Michelle's Husband's Mental Health
KEY POINTS
Donald Trump previously called Barack Obama a psycho
Donald Trump questioned Barack Obama's decision regarding the Ebola-infected countries in 2014
Donald Trump is accused of downplaying the coronavirus epidemic
Donald Trump shockingly called Barack Obama a psycho while the latter was still the president of the United States.
In 2014, the POTUS questioned Obama's mental health. And years later, netizens have become convinced that it is Melania Trump's husband that has some mental health issues.
"I am starting to think that there is something seriously wrong with President Obama's mental health. Why won't he stop the flights? Psycho!" the president tweeted.
According to Political Flare, the POTUS wanted all of the flights from Ebola-infected countries to be stopped. However, his demand didn't make any sense because there are no direct flights from the three African nations that were suffering from Ebola years ago.
"What Trump probably 'meant' (if he meant anything) was to stop the entry of anyone from any direction who had been through those nations," journalist Jason Miciak said.
At that time, Obama refused to follow Trump's suggestion primarily because he listened to the advice of the Centers for Disease Control and Prevention (CDC). They said that stopping all of the Ebola-infected flights will only exacerbate the problem.
"If we institute a travel ban instead of the protocols that we've put in place now, history shows that there is a likelihood of increased avoidance. They're less likely to be treated properly, screened properly and quarantined properly. And as a consequence, we could end up having more cases rather than less," he said.
Years later, Trump is refusing to listen to the advice for the CDC with regards to the deadly coronavirus. In fact, he and his administration have been accused of downplaying the seriousness of the issue.
The POTUS even went as far as accusing some networks of spreading fake news and for making the virus look as bad as possible. On Twitter, Dr. John M. Talmadge warned the public against Trump's statements about the virus.
He encouraged everyone to not believe anything that the POTUS says about the coronavirus.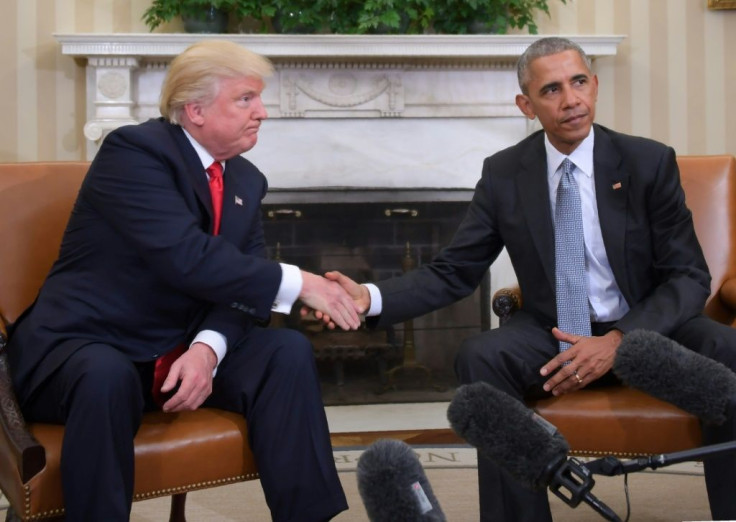 © Copyright IBTimes 2023. All rights reserved.