Donald Trump Super Tuesday Wins: GOP Establishment Runs Out Of Time To Stop The Candidate They Loathe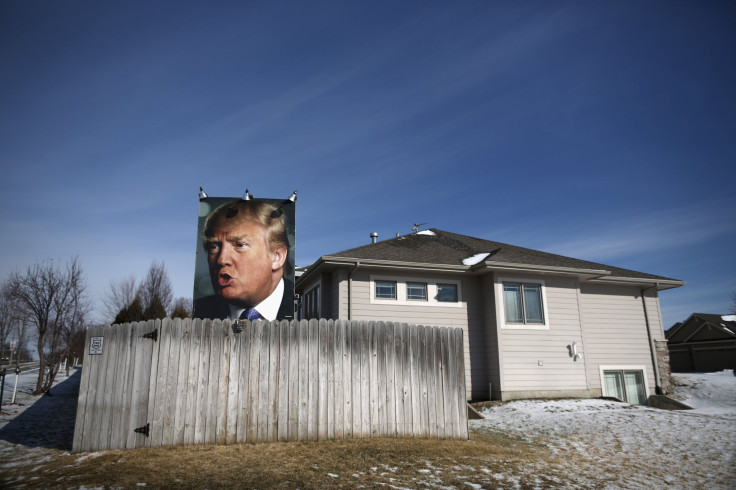 Business mogul Donald Trump scored victories across the nation Tuesday, cementing his Republican front-runner status and demonstrating his broad support in New England and the South, even as GOP leaders continued to deny the inevitability settling around his candidacy and kept searching for an alternative.
With wins in the disparate states of Alabama, Arkansas, Georgia, Tennessee, Massachusetts and Virginia, Trump made it clear he was here to stay. The horrified GOP establishment had no one to blame but themselves, and the second-guessing and recriminations are likely to take on a momentum that matches Trump's own march to the nomination.
"There's this desire, verging on panic, to consolidate the field," Sen. Lindsey Graham of South Carolina told the New York Times this week. "But I don't see any movement at all."
GOP mainstream leaders have made it clear that they don't consider Trump a suitable nominee. Mitt Romney, the 2012 Republican nominee, accused Trump Monday of "coddling ... repugnant bigotry" for failing to immediately condemn the endorsement of former Ku Klux Klan leader David Duke. John Cornyn of Texas, the Senate's second most influential Republican, warned that Trump would be "an albatross around the down-ballot races." Ken Mehlman, who ran George W. Bush's winning campaign in 2004, chided on Facebook that real leaders shouldn't "mock people with disabilities, insult war heroes, divide people by religion and nationality, and insult women," all things Trump has done over the course of a jarring campaign season that has seen him easily stay at the front of the pack despite the controversies.
But their warnings came far too late. New Jersey Gov. Chris Christie said Tuesday night Trump had begun a political movement that spoke to people disenchanted with Washington's backroom deals, big-money influence and politics-as-usual sensibilities.
For months, the GOP establishment largely ignored Trump, writing him off as reality TV entertainment in a race crowded with groomed, respectable alternatives, including former Florida Gov. Jeb Bush, Florida Sen. Marco Rubio and Ohio Gov. John Kasich. But as those candidates savaged each other, Trump casually strolled to the front of the room and electrified rank-and-file Republicans with his promises to build a wall along the U.S.-Mexico border and ban Muslim immigrants.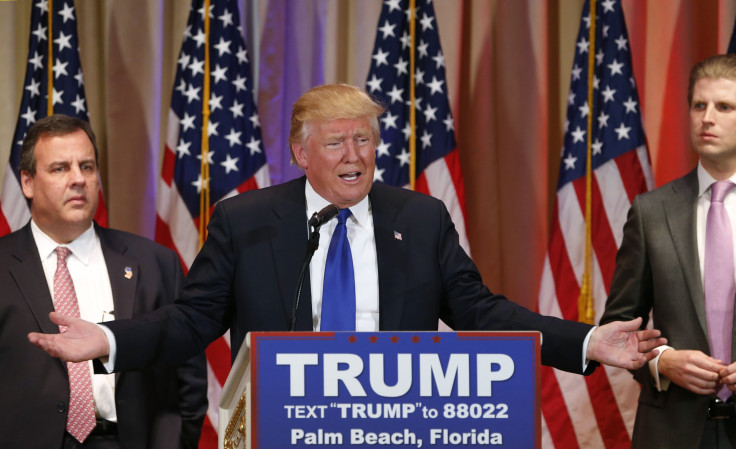 By that point, a concerted effort by party elites to take down Trump might only have caused a backlash from the anti-establishment voters who make up Trump's base, deepening their suspicions that politics are rigged and that their voices don't matter.
With diminishing options, party elders maneuvered in recent weeks to build support around Rubio. That effort failed because of their chosen candidate's own weakness. He won Minnesota Tuesday night, but that's the only victory in his column after months of campaigning.
Another major obstacle to any anti-Trump game plan has been Sen. Ted Cruz of Texas. With Super Tuesday wins in Oklahoma and Texas to go with his Iowa caucus victory, he can present himself as the strongest challenger to the front-runner. But he is almost as despised as Trump by the GOP establishment. Meanwhile, Kasich is determined to stay in the race until Ohio votes on March 15, leaving Rubio — who is counting on a Florida win that same day — little time to muster sufficient support to battle Trump's growing army. On Tuesday night, Cruz and Rubio each said the other should step aside for the good of the party. Neither of them is likely to oblige.
"Most people who sat on the sidelines last year, now they are wringing their hands because they can't believe they got to this point. They could have all gotten behind one candidate," Mike DuHaime, a GOP strategist who has advised former President George W. Bush and former New York Mayor Rudolph Giuliani, told CNN.
Steve Schmidt, a GOP strategist who ran John McCain's campaign in 2008, said Republicans are going through the various stages of grief. "Some people remain in the anger and denial phase while others are moving to acceptance," Schmidt told CNN.
Here's what acceptance looks like: Surrender, accept the 2016 contest as a defeat, and start thinking about 2020. "You can always win another election, but you can never win back your self-respect," Stuart Stevens, Romney's former chief strategist, told Time magazine.
Trump, for his part, has said he is ready for the GOP establishment once they are ready for him. "I am a unifier," he told reporters at his Mar-a-Lago resort in Palm Beach, Florida, during his victory speech Tuesday night. "Once we get all of this finished, I am going to go after one person: Hillary Clinton."
© Copyright IBTimes 2023. All rights reserved.