Donald Trump Would've Been Ridiculed At Prince Harry's Wedding, Says Royal Commentator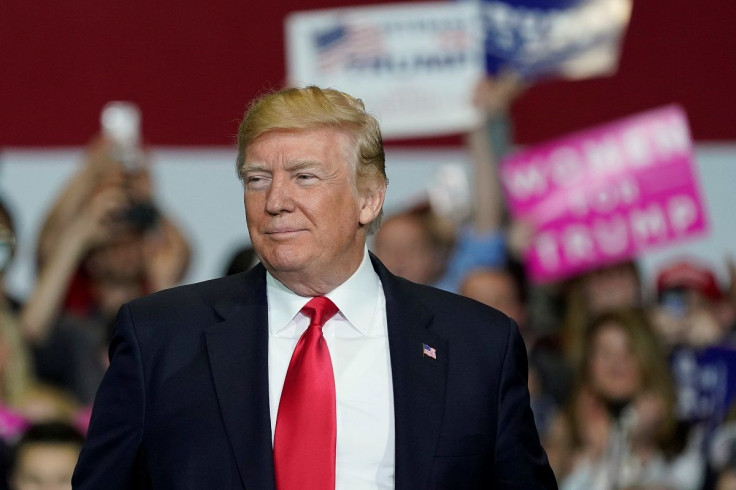 Prince Harry and Meghan Markle made the right decision in not inviting Donald Trump and Melania Trump to their royal wedding next month.
Richard Fitzwilliams, a royal commentator, said that the Trumps would've been ridiculed if they were asked to attend the wedding ceremony at St. George's Chapel in Windsor Castle.
While speaking with Express, Fitzwilliams likened Trump's the situation to when Nancy Reagan attended Prince Charles and Princess Diana's wedding.
"In 1981, Nancy Reagan attended on her own because Ronald Reagan was still recovering from the assassination attempt a few months earlier. She didn't curtsy to the Queen, which led to her being labeled Queen Nancy, but she was damned if she did and damned if she didn't. If she had curtsied, it would have been regarded as an act of deference. The press hounded her as a result," he said.
And Fitzwilliams predicted that the Trumps would've faced a similar ridicule if they were invited to the royal wedding.
"It really is something of a minefield and there is a danger it could have overshadowed everything," he said.
The royal commentator also stressed the fact that Prince Harry and Markle's wedding is not considered a state occasion that's why politicians are not required to be invited.
A spokesperson for the Kensington Palace told People earlier this month, "It has been decided that an official list of political leaders – both U.K. and international – is not required for Prince Harry and Ms. Markle's wedding. Her Majesty's Government was consulted on this decision, which was taken by The Royal Household."
Barack Obama and Michelle Obama have also not been invited to Prince Harry and Markle's nuptials. But even though they will not head to St. George's Chapel next month, the Obamas will get to spend time with Prince Harry and Markle when they visit them in the United States in the near future.
"Both the couples look forward to seeing each other soon," the source added.
Prince Harry and the former First Lady have developed a close bond in recent years through their mutual work on behalf of veterans. Former President Obama also supported the prince's Invictus Games in 2017.
© Copyright IBTimes 2023. All rights reserved.